Born in Gorki, Russia, Irina Mejoueva studied at Gnessin Institute of Music in Moscow under pianist Vladimir Tropp. In 1992 she won first prize at the Eduard Flipse Piano Competition in Rotterdam in 1992, which led her to start a career as a pianist. Since 1997 she has settled in Tokyo and since then she has been engaged in activities in Japan and other Asian countries.
Irina Mejoueva includes works from Baroque period, through Classical school up to modern times, but also in the introduction of works by Russian composer Nikolai Medtner, reevaluated in recent years. She has made a lot of CD recordings for Wakabayashi Koubou, DENON (Nippon Columbia) and other Japanese labels. In 2010 her recording of Chopin's Nocturnes (complete) was awarded "The Record Academy Prize" in Japan. In 2014 she received the 27th Music Pen Club Award in Japan.
Her upcoming recital in Mountain View Theater, features a program of the romanticism era, focusing on Chopin, Liszt, Debussy, Scriabin and Medtner, who were all pioneers in discovering the magic of the mighty instrument - piano.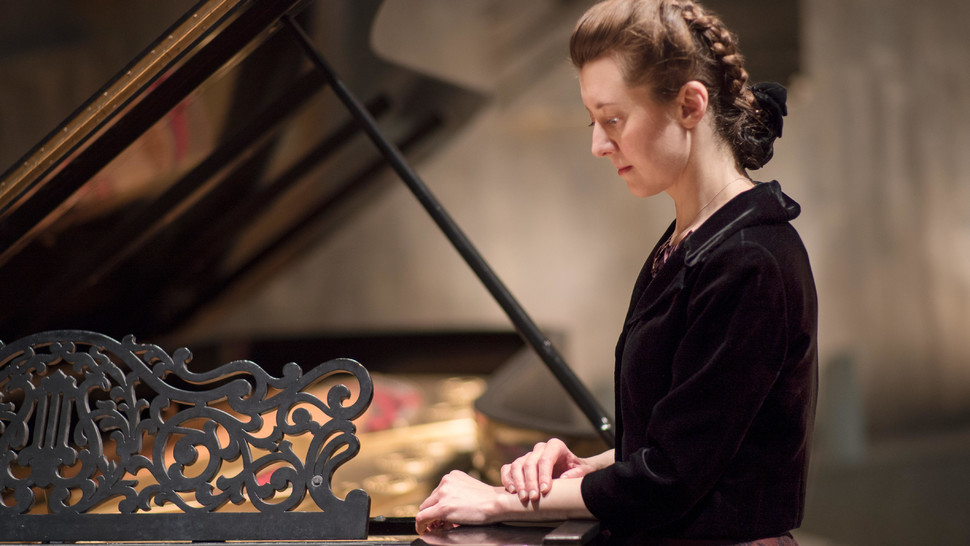 PROGRAM

CHOPIN:

Nocturne in B-flat minor, Op. 9-1

Fantasy-Impromptu in C-sharp minor, Op. 66

Valse in D-flat major, Op. 64-1

Valse in C-sharp minor, Op. 64-2

Polonaise in A-flat major, Op. 53

DEBUSSY:

Preludes Book 1, No. 8 – "La fille aux cheveux de lin"

Preludes Book 1, No. 9 – "La sérénade interrompue"

Preludes Book 1, No. 10 – "La cathédrale engloutie"

Preludes Book 1, No. 12 – "Minstrels"

Intermission

LISZT:

Sonetto 47 del Petrarca, S. 161-4

Consolation No.3 in D-flat major, S. 172

Les jeux d'eaux a la Villa d'Este, S. 163-4

SCRIABIN:

2 Pieces for left hand, Op. 9

2 Poemes, Op. 32

MEDTNER:

Canzona serenata, Op. 38-6

Primavera, Op. 39-3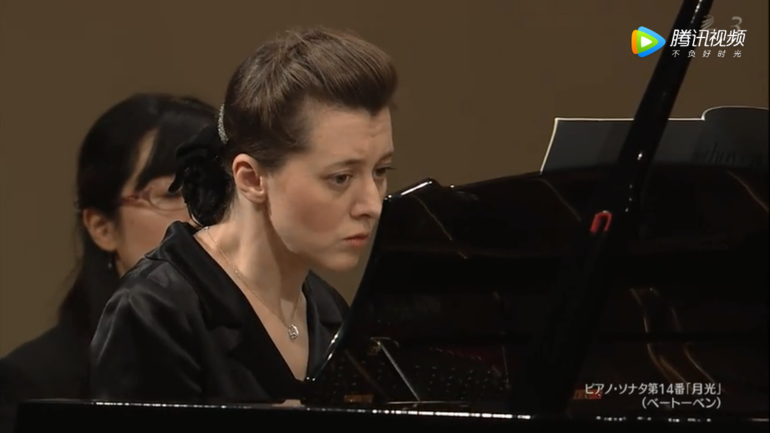 TICKET PRICE & SUBSCRIPTION
Premium Seats:¥480 / Exclusive Seats:¥380
- 10% off for Design Society Members;
- Booking priority of "Music Lover's Share" events for ticket holders;
- Best available seats will be allocated automatically according to ordering time.
Intimate Seat Subscription:¥2,600
Limited to 20 seats only for each concert, reminiscing the indulging experience of a private music salon in the Romantic Era.
- ONE prime location ticket for each concert, six tickets in total;
- When order is placed, service personnel will be making contact to purchasers within 24hrs for exclusive seat-selection;
- ONE signed CD by one of 2019 Season's soloist as a gift;
- TWO reserved seats for each of "Music Lover's Share" events.
* Recommended age: 8+ years.
* All purchases tickets are non-refundable and not able to be exchanged.
* Design Society holds the right to interpret the terms & conditions to subscription and discounts.