* Ticket on-sale date is TBD, please follow Sea World Culture and Arts Center wechat public account for updated information.
The Leipziger Streichquartett, or Leipzig String Quartet was founded in 1988, and is now widely acclaimed as one of the most exciting string quartets on the international chamber music scene: The Neue Züricher Zeitung has described the ensemble as "one of the towering and most versatile quartets of our time" and The New York Times wrote "if there is a Leipzig sound, this is it!".
With a broad repertory that includes the complete outputs of Mozart, Beethoven, Schubert, Mendelssohn, and Brahms, as well as works contemporary composers (about 300 works by nearly 100 composers). Their more than sixty CDs have been acclaimed by music critics and have earned many distinctions: numerous attributions of the German Record Critics Prize, Diapason d'Or, two nominations for the Cannes Classical Award, and Echo Prizes in 1999 and 2000, and the American Indie Award in 1999, 2000, 2003, 2008 and 2012.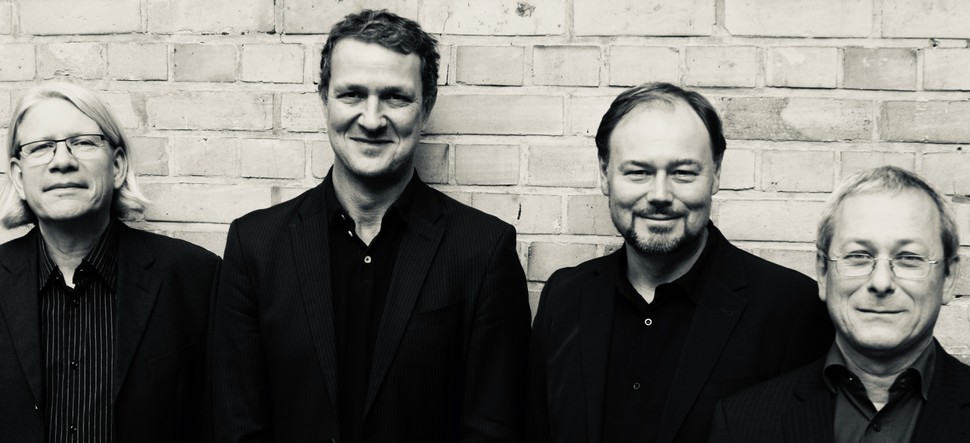 When the quartet was founded in 1988, three of its members were first-chair instrumentalists in the Gewandhaus Orchestra in Leipzig. Soon thereafter their artistic endeavors brought them international prizes at the ARD Competition in Munich in 1991. Concert tours have since taken the Leipzig String Quartet to more than forty-five countries around the globe. The ensemble is also regularly invited to perform at festivals throughout the world.
As the first chamber music ensemble appears in the Moutian View Theater Classical Music Season, the Leipzig String Quartet will perform a program of Beethoven's selected string quartet pieces, from Beethoven's earliest forays into the string quartet form with his Op. 18, as well as the "late Beethoven" expressions offered in the Grosse Fugue.
Members
Stefan Arzberger - 1st violin
Tilman Büning - 2nd violin
Ivo Bauer - viola
Peter Bruns - cello
PROGRAM
BEETHOVEN
Overture to Fidelio
String Quartet No. 3 in D Major, Op. 18-3
Intermission
BEETHOVEN
Grosse Fuge in B-flat Major, Op. 133
AFANASSJEW
Die Wolga
Terms & Conditions
* All subscription and discount offers are not to be applied together with each other;
* For official website booking, seats will be allocated to best location available according to purchase time;
* Children under 1.2m are not admitted to the concerts;
* All purchases tickets are non-refundable and not able to be exchanged;
* Mountain View Theater reserves the right of final interpretation of all ticket subscriptions, discount, associated activities and the herein fees.
Ticket Price
Premium Seats ¥480 Exclusive Seats ¥380
* 10% off for all Design Society Members
MVT Patron Subscription
¥5,500
For 10 subscribers ONLY
Become a closer friend to music.
Click the link below to check all Mountain View Theater Classical Music Season 2020 programs and subscription details.
Early Bird Discount
15% off during Early Bird period for purchasing tickets of this concert. Please follow Sea World Culture and Arts Center wechat public account for available time period.
Rush Tickets (STUDENTS ONLY)
50% discount Rush tickets for valid students' certificate holders are offered ONE hour prior to this concert starts at the theater lobby, only when the concert is not sold out. Number of Rush Tickets available is determined at the discretion of box office and to a maximum of 10.
* Seat selection is not available;
* One holder of valid student certificate can purchase one Rush Ticket only, and is required to show their valid certificate when being admitted to the auditorium.