* Ticket on-sale date is TBD, please follow Sea World Culture and Arts Center wechat public account for updated information.
"The Bach cello suites beckon to all cellists as Everest does to mountaineers… Yet they are ostensibly dances, a feature that Tatjana Vassiljeva is always aware of in this clear and ambient recording." - The Strad
Described as a "phenomenon", Tatjana Vassiljeva is known as a musician possessing an irreproachable technique and irresistible range of sonorities, whose innate musical curiosity is reflected by her extensive repertoire, which ranges from baroque to contemporary music and includes several works of which she has given the world première.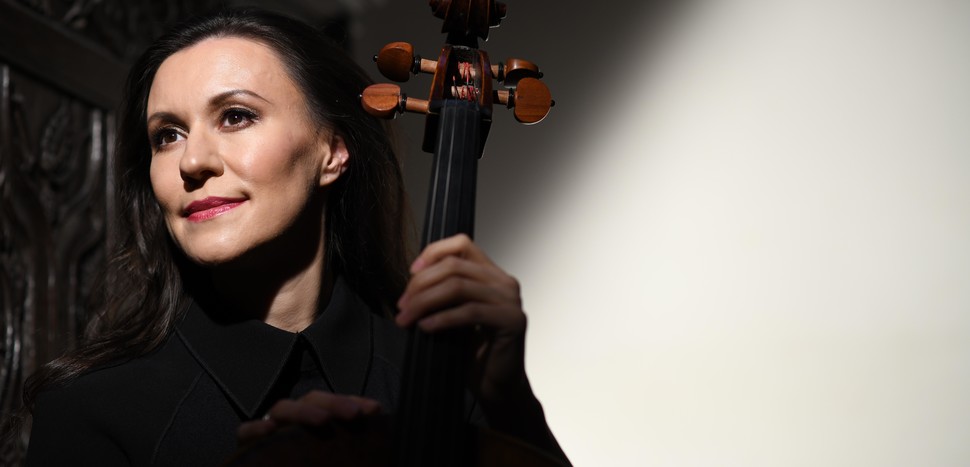 Since coming to international prominence as first Russian to be awarded the Grand Prix at the Concours de Violoncelle Rostropovitch, Tatjana has built a formidable reputation as one of the leading cellists of today, performing with the most prestigious orchestras including the Mariinsky Theatre Orchestra, London Symphony Orchestra, Orchestre Nationale de France, and Orchestre de Paris.
Since 2014, Vassiljeva combines her solo career and the position she holds as Principal cellist of the Royal Concertgebouw Orchestra, with which she also regularly performs as soloist.
As our first cellist to held a recital in Mountain View Theater, Vassiljeva will be playing Bach's Six Cello Suites with which she won a CHOC award for her recording in 2009, with a Matteo Goffriller from around 1690, Venice.
PROGRAM
1st Session: 6/6 Sat. 15:00
J. S. BACH Suite No. 1, 2, 6, BWV 1007, 1008, 1012
2nd Session: 6/6 Sat. 20:00
J. S. BACH Suite No. 3, 4, 5, BWV 1009, 1010, 2020
Terms & Conditions
* All subscription and discount offers are not to be applied together with each other;
* For official website booking, seats will be allocated to best location available according to purchase time;
* Children under 1.2m are not admitted to the concerts;
* All purchases tickets are non-refundable and not able to be exchanged;
* Mountain View Theater reserves the right of final interpretation of all ticket subscriptions, discount, associated activities and the herein fees.
Ticket Price
Premium Seats ¥480 Exclusive Seats ¥380
* 10% off for all Design Society Members
MVT Patron Subscription
¥5,500
For 10 subscribers ONLY
Become a closer friend to music.
Click the link below to check all Mountain View Theater Classical Music Season 2020 programs and subscription details.
Early Bird Discount
15% off during Early Bird period for purchasing tickets of this concert. Please follow Sea World Culture and Arts Center wechat public account for available time period.
Rush Tickets (STUDENTS ONLY)
50% discount Rush tickets for valid students' certificate holders are offered ONE hour prior to this concert starts at the theater lobby, only when the concert is not sold out. Number of Rush Tickets available is determined at the discretion of box office and to a maximum of 10.
* Seat selection is not available;
* One holder of valid student certificate can purchase one Rush Ticket only, and is required to show their valid certificate when being admitted to the auditorium.