Webinar date&time
25 August, 2020
14:00 – 16:00 GMT+8
Netherlands, Design by Water, Water Envoy, Water Atlas
26 August, 2020
14:00 – 16:00 GMT+8
Water in Shenzhen: Policies and Perceptions
27 August, 2020
14:00 – 16:00 GMT+8
Water as Leverage: Dutch international experiences and contributions in Asia and beyond
28 August, 2020
14:00 – 16:00 GMT+8
Exploring Water as Leverage Shenzhen
-
Scan to join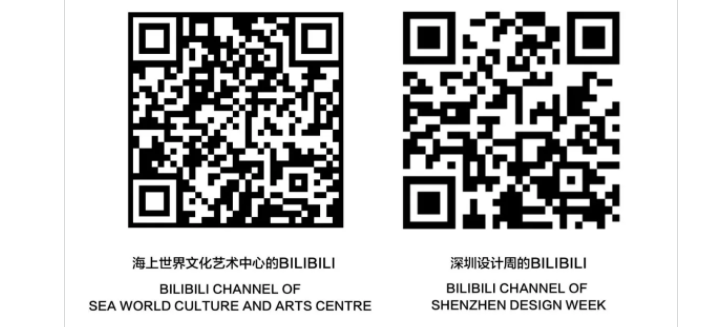 More and more people are living in cities, often located on rivers or on the coast. However, 90% of natural disasters are water related. Shenzhen, as a marine and delta city, will most likely be hugely affected by climate change.
The city of Shenzhen is situated in the south of Guangdong Province with 11 river water systems and a total of 189 reservoirs. With a subtropical maritime climate, Shenzhen has the average annual rainfall of 1935.8 mm, 85% of which mainly in April to September. The water situation in Shenzhen has three characteristics or main challenges: the shortage of local water resources, frequent typhoons and heavy rains, and serious river pollution. How can design address and inspire the water challenges of Shenzhen?
The Netherlands, a country by, with and despite water, has more than 1000-year history of water governance and practice. Assisting Shenzhen in its goal of creating a beautiful Chinese model of harmonious co-existence of man and nature, the Dutch guest country pavilion will certainly prepare it for a more climate resilient urban development.
Though events of the SZDW turned online due to the unexpected pandemic, interactions from both sides through webinars and lectures will be held, enabling the public to experience how design can solve problems with a multiplier effect.

[Intro]
The Netherlands is globally known for its Dutch Design. It is also known as the nation that has created itself by overcoming floods and storms. The resulting landscape and its maintenance can be considered as design on the biggest scale of interventions in nature. From territorial strategy, to landschape architecture, to mechanisms of maintenance and innovation. An introduction.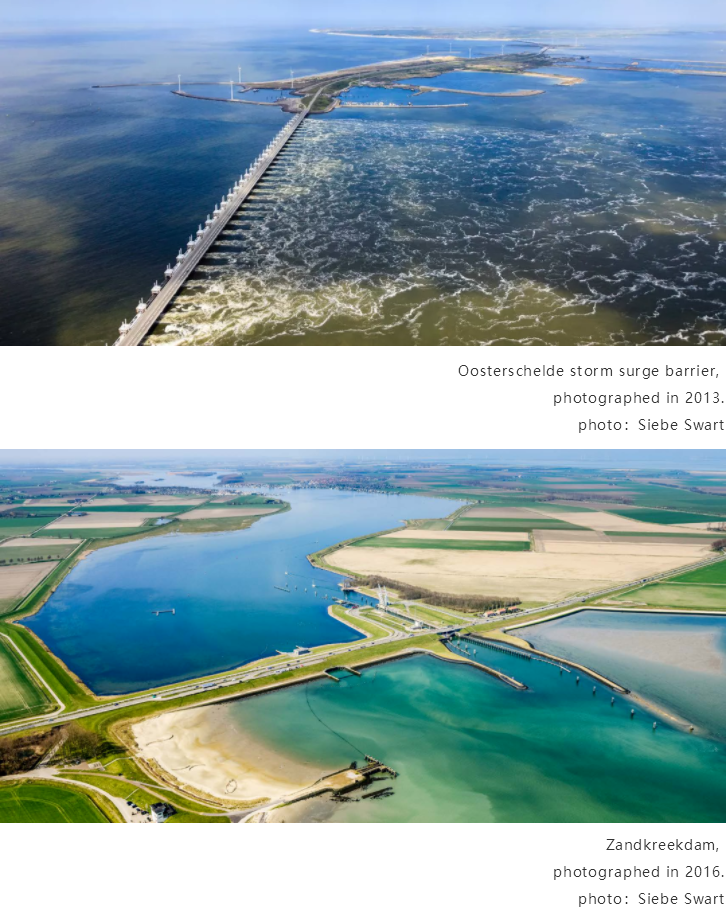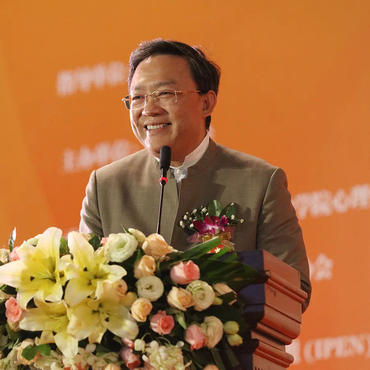 Dr. HAN Wangxi is the Deputy Director and Secretary General of Shenzhen Association for International Culture Exchanges, Director of Shenzhen Innovation & Creative Design Development Office. He is also a scholar devoted to the studies of Chinese culture and to Sino-Western comparative studies. He is the author of The Good and Beautiful Human Nature and Ode to Humanism, and is one of the major contributors to The Power of Morals, a China Central Television documentary on political theory. He has been a guest host of 'Hope Dialogue' for Shenzhen News Radio since 2005, broadcasting mainly on pre-Qin philosophy and Confucianism. He lectured on 'The Harmony of Mind' for China Education Television in 2007 and 'Master Han Fei' for China Central Television in 2013.
Michiel Bierkens joined the Ministry of Foreign Affairs in 1989 after completing his military service. He took up his appointment as HM Consul-General in Guangzhou on 19 August 2019. He leads the Dutch Government's engagement in the four provinces of the South China region: Guangdong, Fujian, Guangxi and Hainan.
Henk Ovink was appointed in 2015 by the Dutch Cabinet as the first Special Envoy for International Water Affairs. As the Ambassador for Water, he is responsible for advocating water awareness around the world, building institutional capacity and coalitions amongst governments, multilateral organizations, private sector and NGO's, and initiating innovate approaches to address the world's stressing needs on water.

Ole Bouman is since 2015 the Founding Director of the new design museum and platform Design Society in Shenzhen. He was Creative Director of the Urbanism/Architecture Bi-City Biennale Shenzhen (UABB) in 2013-14. Past roles include editor-in-chief of Volume (2005-2007, a magazine he co-founded with OMA and Columbia University) and director of the national Netherlands Architecture Institute (NAi) (2006-2013).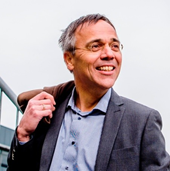 Dr. Hans Gehrels has been the team leader of RISE Chennai team, one of the teams of Water as Leverage Programme. He holds a PhD in hydrogeology and developed a clear focus on sustainable water management and urban resilience throughout his career. His main fields of expertise as a strategic advisor include urban resilience and sustainability, flood risk, climate adaptation and water sensitive urban design. Gehrels has work experience in The Netherlands, Argentina, Botswana, Canada, Costa Rica, India, Lao PDR, Mexico, Philippines, Puerto Rico, Singapore, Sri Lanka, United States, Viet Nam. He has recently worked as a team leader in projects on urban resilience in Chennai (India), Mexico City (Mexico), and in World Bank assignments on flood risk management in Muang Xay (Lao PDR), Colombo (Sri Lanka), Manila (the Philippines) and in Ho Chi Minh City (Viet Nam). Gehrels is currently the leader of the research track on Climate-proof Cities within the Dutch National Water and Climate Knowledge and Innovation Programme. Hans Gehrels is manager of Deltares' corporate market team on Urban Resilience. Gehrels represents Deltares as a Platform Partner in the 100 Resilient Cities Network powered by Rockefeller. As a Platform Partner, Deltares has been involved in building resilience in Vancouver, Montevideo, Washington DC, Toronto, The Hague, Mexico City, San Juan, Bangkok, Surat, New Orleans, Christchurch and Rotterdam. Currently, Gehrels is involved in the NYC East Side Coastal Resilience Project.

[Intro]
Dutch designers, with the Dutch water legacy in their DNA, are very active in addressing the water challenges of the Pearl River Delta region. Through their comprehensive designs, they help to map and analyze the regional water system, with comprehensive attention to social, economical, urban ecological dimensions, and indications of future opportunities.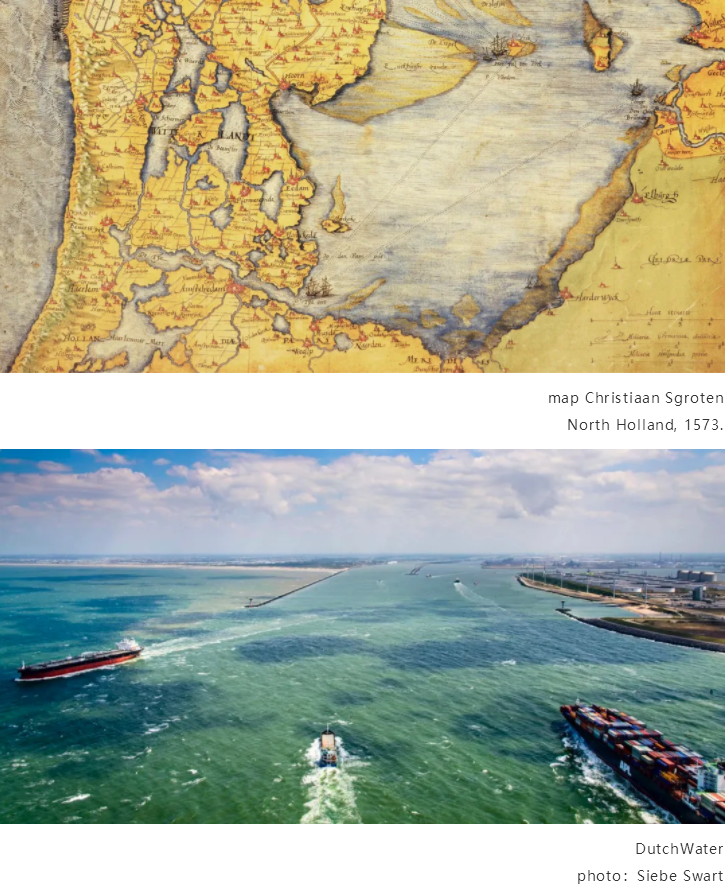 Xiang Sun, senior engineer of hydrology and water resources, registered civil engineer, member of Shenzhen meteorological disaster reduction society, consultant expert of World Bank, lecturer of Shenzhen Water Affairs lecture hall. Working in Shenzhen water planning and Design Institute Co., Ltd., with more than ten years of hydrological work experience, the representative projects include Shenzhen drainage (rainwater) flood prevention comprehensive planning, Yangjiang River small and medium-sized river treatment planning, Dongguan Songshan Hunan north canal comprehensive treatment, etc. At present, he is mainly responsible for the transformation of enterprise planning and R & D achievements, and has published many core papers.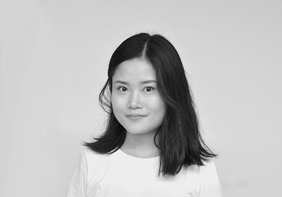 Kexin Huang is committed to cross-scale and cross-disciplinary research in urban planning and urban design, focusing on the influence of public space and local elements on urban design.In 2019, the team led by her won the first place in the Xiaomeisha coastal zone detailed planning design competition. The proposal broke through tradition and included innovative ideas on sea and land use, ecological sustainable strategies adapted to local characteristics and people-oriented urban space creation, which was unanimously recognized by the expert reviewers and provided new ideas for the integrated design of coastal cities on land and sea. In the follow-up phase of implementation, it has participated in the coordination of multi-disciplinary fields and various implementation agencies, dovetailed with the land regulatory plan, and participated in the preparation of the first detailed maritime plan in China (under compilation), promoting new methodologies and values in the design and implementation of land and sea urban planning in practice.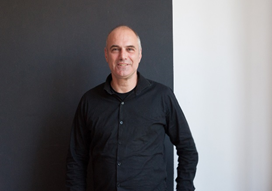 Martin Knuijt is a founding partner of OKRA. His strength is defining strategic visions and scenarios and creating strong spatial designs. He is mostly active in the design of complex urban and landscape development projects, working to the knot. He is fascinated and driven to integrate socially relevant themes, such as design for all and climate-resilient design. Within his work, themes like connected city, vibrant city, healthy city and attractive city are all interrelated with social, economic and ecological sustainability.Martin Knuijt graduated from the Wageningen University & Research with a Master in Landscape Architecture. He is the author of several publications on landscape and urban planning, published in leading European magazines. He has been a guest teacher at various universities in the Netherlands and regularly acts as a jury member. He has been keynote speaker at the IFLA Congress in Calgary, the CCCB Biennial in Barcelona, the EFLA Congress in Prague, at the 75th anniversary of the Technical University of Berlin, and at Tongji University in Shanghai. Martin Knuijt is an honourable member of the Russian Landscape Federation.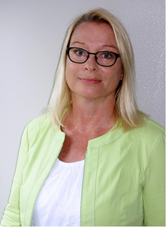 Marja Nevalainen, architect, director and co-owner of NL Urban Solutions, an office for sustainable urban planning and landscape architecture, in the Netherlands. Her passion is strategic city development and master planning of cities and rural areas, where water plays a central role in resilience. Marja graduated as architect from Technical University in Delft and has more than 30 years of experience as urban planner and landscape designer. Since 2013 Marja Nevalainen has extensive experience in China with regional planning, strategic planning, city planning, river flood protection related landscape planning, river design and urban design. Her ambition is to make a difference, create social-economic-ecologic value, resilient plans, and high spatial quality in the projects. In Shenzhen, NL Urban Solutions has been successful in several competitions, where Marja was the lead designer. Starting in 2018 NL Urban Solutions was selected for the Shenzhen Marine City competition, in 2020 the company won two Greenway projects (Xinqiao river and Shiyan river), 2020 is lead designer in the consortium selected for the (ongoing) landscape design competition for Chishi river in Shenzhen-Shantou special cooperation zone. "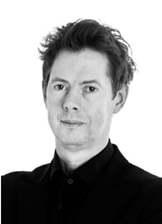 At KCAP, Ruurd Gietema pioneered a multi-disciplinary approach to complex design issues and accomplished an extensive experience in both, the development of appealing new urban districts and urban regeneration strategies. These include the redevelopment of the Singuang and Qinshuihe area in Shenzhen, Schiphol Trade Park in Amsterdam and FredericiaC in Demark, among others. He leds design teams for numerous awarded urban design competitions worldwide, such as Bahia de Passia in San Sebastian, Neo Brussels, Bao'an Coastal Shenzhen and East Dike in Shenzhen China.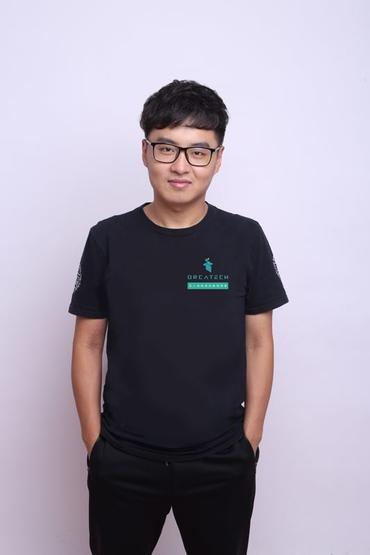 Jacky Zhu CEO of ORCA-TECH, deputy senior engineer, 5211 municipal-level talents, selected as the United Nations Asia Pacific Young Champions of the Earth, Forbes Under 30 Elites, Entrepreneur State Under 30 Entrepreneur Upstarts, Xi'an May Fourth Youth Medal.
Jacky has been committed to the industrialization of robotics and artificial intelligence for a long time. He studied signal processing at the Technion-Israel Institute of Technology and worked overseas for several years. During the period, he worked for the optimal algorithm for sensor noise source location of the Dutch company Micro Flown, and accumulated a wealth of engineering management experience and Overseas related entrepreneurial experience.After returning to China, Jacky Zhu established ORCA-TECH, leading the team to develop water surface unmanned driving technology and the world's first standardized water surface service robot, focusing on scientific research problems in unmanned driving, artificial intelligence, data processing and garbage identification, and forming a series of unmanned products , It has accumulated more than 30 areas and its technological achievements have reached the international advanced level.During the period, he was invited to the United States many times to participate in the United Nations Climate Summit, GSVC Global Innovation Conference, Wuzhen Internet Conference, and to Germany to participate in the Falling Walls Global Young Scientist Conference organized by the Ministry of Foreign Affairs. The company won Turing Venture Capital led by Academician Yao Qizhi, the only Chinese Turing Award winner, Songshan Lake International Robot Base led by Li Zexiang, Chairman of DJI UAV, Hong Kong X Technology Fund (Hong Kong X), Brizan Ventures and Plug & Play China Joint Investment.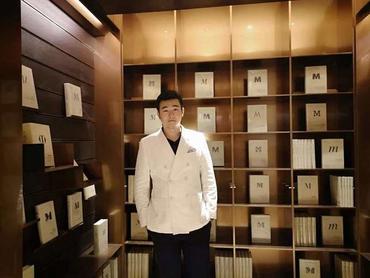 Meng Lingyuan graduated from the Polytechnic University of Turin with a master's degree in eco-friendly and sustainable architecture. He is now working as the principal architect at the Institute of Architecture Design & Research, Shenzhen University (Wu Jiahua Architects). He has participated in multiple water design projects. The two recent projects with his contribution include the urban design for the reclaimed area of Hengqin Island, Zhuhai and the campus planning and architectural design of Shanwei College of Technology.
1. Urban design for the reclaimed area (Hengqin Island, Zhuhai)
Instead of the conventional land reclamation design approach, the project adopts the innovative deep foundation (pile cap) structure and proposes a new urban design concept that is based on the local marine eco-system to better utilize the ocean energy resources and realize the positive urban circularity through the development of emerging industries such as marine farming.
2. Campus planning and architectural design of Shanwei College of Technology
Considering the soft silty soil foundation, the project plans an eco-friendly university campus on the water while maintaining the original wetland system and fulfilling the functions of a university campus.

[Intro]
In recent years, the Dutch government has developed a variety of engagements with the international debate and concrete practice of tackling increasingly urgent water challenges as a consequence of climate change. What are the lessons to learn from those engagements?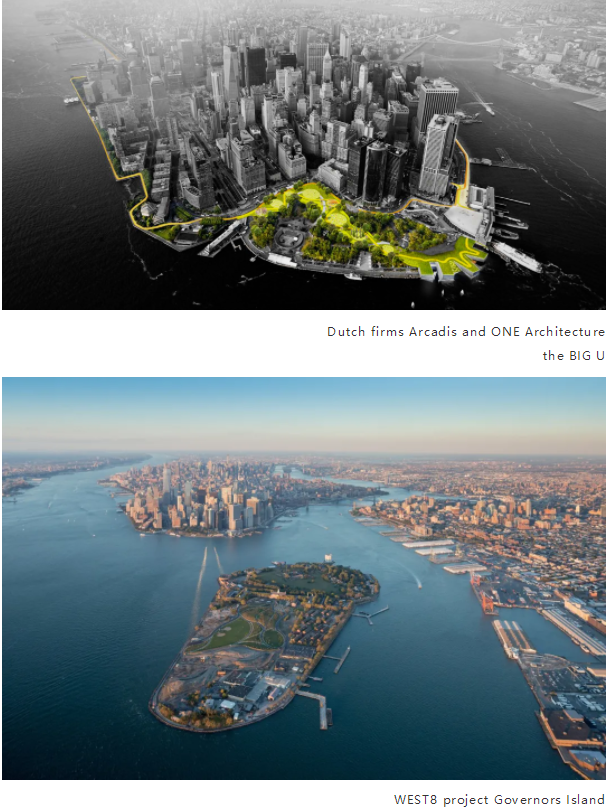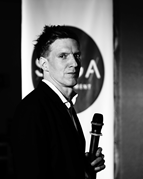 Markus Appenzeller from the onset of his career, Markus Appenzeller (*1972) has been working on and with cities. In his studies of architecture and urban planning in Stuttgart (DE) and Chicago (US) and later on in his professional work at the Office for Metropolitan Architecture, at KCAP Architects and Planners. 2012 he founded his own practice MLA+. He has been working on solutions for some of the key questions our cities face today: Regeneration, affordable housing and the right to the city as well as climate change adaptation play key role in the work of MLA+. Next to his being a practitioner, Markus currently is Head of Urbanism at the Amsterdam Academy of Architecture and has been teaching and lecturing in a wide range of places.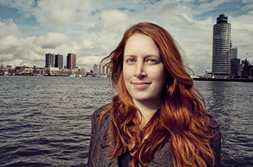 Dr. Anne Loes Nillesen is founding director of Defacto Urbanism in Rotterdam, The Netherlands. Defacto specializes in urban research and design in the domain of water and flood risk management. With her office, Anne Loes worked on complex, large-scale urban design and flood risk management assignments such as the Dutch Delta Programme and Bangladesh Deltaplan, and several regional and local scale adaptation projects, amongst which a barrier design for Houston and a regional strategy for Khulna, Bangladesh. Current projects include the Mekong Delta Regional plan, an NBS study for water management in Kigali, Rwanda and 'Resilience by Design' for the Amsterdam Metropolitan Area, the Netherlands. Besides running Defacto, Anne Loes founded the Climate Adaptation Lab and Delta Interventions integral MSc graduate studios at Delft University of Technology. Her PhD research focused on the relation between urban design and flood risk strategies. She graduated with honors as an Architect and Urban designer from TU-Delft and undertook postgraduate studies in Landscape Architecture and Urbanism at the Berlage Institute in Rotterdam. Anne Loes published books such as 'Amphibious Housing in the Netherlands', 'Delta Interventions: Design and Engineering in Urban Water Landscapes' and developed the 'Climate Adaptation Game', a multi-player board game.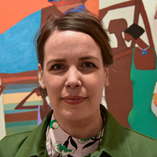 Eva Pfannes is an architect and urban designer with over 15 years of experience in Europe, India, UK, and Brazil. She co-founded the international design practice OOZE in 2003 with Sylvain Hartenberg, working across scales, from regional strategies to architecture and research, combining an elaborate understanding of natural, ecological processes, with technological expertise and deep insights into the social-cultural behaviour of users of the built environment. The cyclic closed-loop processes found in nature are the foundation for each intervention and integrate the human scale within a comprehensive urban strategy. She is currently lead designer for the IABR Atelier Rotterdam, working on a local energy action plan (LEAP) to decarbonize a local neighbourhood and team lead for City of 1000 Tanks in Chennai, part of the global Water as Leverage programme of the Dutch Government. Her expertise covers urban, participatory and climate resilience strategies including NBS. Her work was widely published including the Materials Book by Ruby Press, DOMUS, AJ and The Guardian and exhibited at the Venice Biennial, Studio-X-Rio de Janeiro and Sao Paulo Architecture Biennial. Awards include the 2017 Landscape Institute Award UK for 'Best Design for Temporary Landscape' and the LafargeHolcim Bronze Award-Latin America 2017.

[Intro]
Having explored the historical water legacy of The Netherlands, its contemporary international engagement, and recent experiences in the Shenzhen design sector, the conclusive question for this webinar is how this knowledge to be positioned within the Shenzhen context.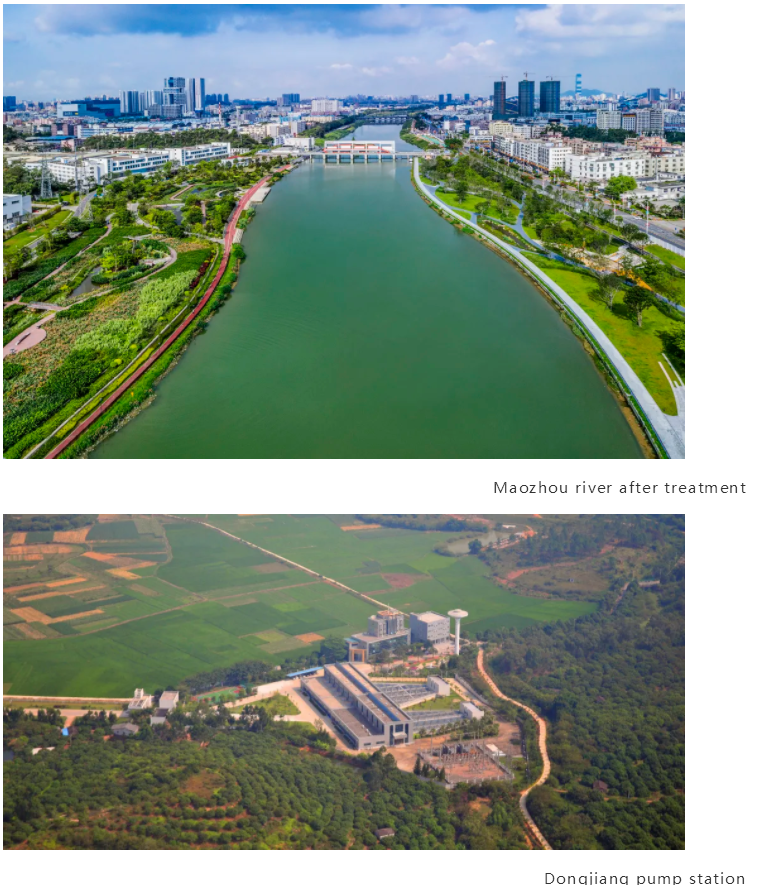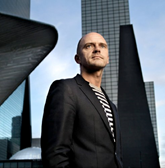 Rogier van den Berg is the Director of Urban Development for WRI Ross Center for Sustainable Cities. As part of WRI's program focused on more accessible, equitable, healthy and resilient cities, van den Berg leads global programming on strategic urban planning, land use, climate change adaptation, urban resilience, equitable development, housing and more. As a core member of the Executive Team, he helps to guide the overall strategy of the Cities program.Van den Berg is an urban planning and urban development specialist, architect, former entrepreneur and academic who most recently led UN-Habitat's Urban Lab, which he set up in 2014. It was created to respond to urban planning demand in cities, and rapidly expanded its scope to become a multidisciplinary urban project and integrated planning facility working in 80 cities globally. Van den Berg led global teams working at the intersection of infrastructure, urban planning, urban resilience, climate change adaptation, technology, recovery and reconstruction, and public space. He has established and implemented development projects and programs together with cities and partners in Europe, Africa, Latin America, the Caribbean, the Middle East and Asia.Earlier, he was a founding partner of the architecture and planning firm Zandbelt&vandenBerg, where he led a broad portfolio of urban planning and strategy, and he also served as head of the Amsterdam Academy of Architecture's Master of Urbanism program.Van den Berg holds an Executive Master's Degree in International Negotiation and Policymaking from the Graduate Institute of International and Development Studies and a Master of Science in Architecture from Delft University of Technology.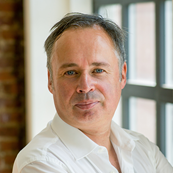 Matthijs Bouw is a Dutch architect and urbanist and founder of One Architecture (est. 1995), an award-winning Amsterdam and New York-based design and planning firm. He directs the Urban Resilience Certificate Program at the Weitzman School of Design at the University of Pennsylvania.
Bouw's work at UPenn theorizes and positions design as an integrator and innovator among scales, disciplines, actors and issues in urban resilience and water management projects.Additionally, he researches how to achieve and increase 'resilience value' in the implementation of complex projects. He is a member of the ULI panel that writes the '10 principles for building resilience'.
Bouw's practice is known for its unique approach in which programmatic, financial, technical and organizational issues are addressed, communicated and resolved through design. Bouw has been a pioneer in the use of design as a tool for collaboration, for instance through the development of 'Design Studios' as an instrument to support the Netherlands' Ministry of Infrastructure and the Environment with its long term planning, with such notable projects as the Deltametropolis Studio and Randstad 2040.
The office works on flagship resilience projects in New York, Boston and San Francisco. A co-leader of the BIG Team that won the Rebuild by Design competition for the flood protection of Manhattan, ONE is currently part of the multi-disciplinary teams executing the first phase of the East Side Coastal Resiliency project for Lower Manhattan, as well as planning the Lower Manhattan Coastal Protection project. In Panama City, Bouw is the urban designer in the 'Water Dialogues' team. In the Philippines, he is the urban planner for the Asian Development Bank on New Clark City, and works on nature-based disaster reduction in Tacloban. In the Netherlands, One are part of the 'Hackable City' team for Buiksloterham, a large scale brownfield redevelopment in Amsterdam-Noord based on the principles of the circular economy, and is currently working on the climate adaptation strategy for the Amsterdam Metropolitan Region.