LIN Chao-Yang (aka Salt) is one of the most renowned violinists, composers and producers in contemporary China.
In 1988, Salt successfully competed at the Portsmouth International String Quartet Competition where he was awarded the fourth prize with the Shanghai Conservatory String Quartet. In the same year, he was sent by the Chinese National Education Commission to the Moscow State Conservatory (i.e. P. I. Tchaikovsky) for further studies under the tutelage of the legendary violinist Zoria Shikhmurzayeva.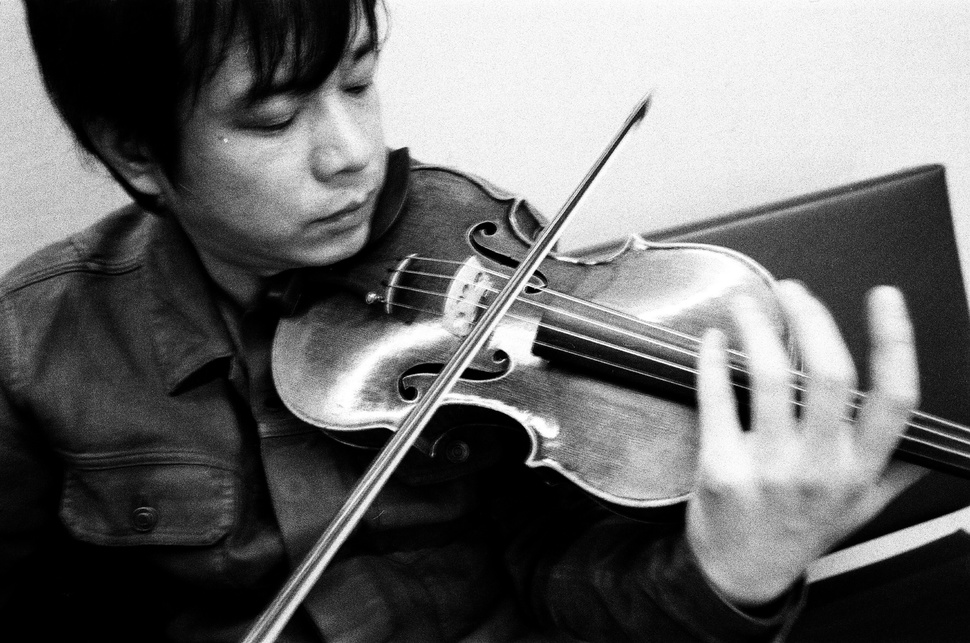 In the late 1990s, Salt was active in the performance circuit, playing with major Chinese orchestras such as Shanghai Symphony Orchestra, Beijing Symphony Orchestra etc. He also collaborated with important Chinese composers including Zuqiang Wu, Wenjing Guo, and Xiaogang Ye, making important contributions to the development of Chinese contemporary music. During this period, Salt's musical activities attracted the attention of the late master musician Isaac Stern and were featured in the follow-up sequel to the film From Mao To Mozart, an Oscar-winning documentary.
Salt has been giving violin classes in the Chinese Central Conservatory of Music since 1996. He has nurtured a number of excellent musicians like Xiaomao Wang (concertmaster of The National Ballet of China), Congcong Wang (soloist and prize winner of international competitions), Jingye Zhang (concertmaster of Beijing Symphony Orchestra), as well as many other accomplished musicians who work in orchestras all over the world.
PROGRAM
Piano: Evgeny Sinaiski
Henri Wieniawski: Légende, Op.17
Edvard Grieg: Violin Sonata No.3, Op.45
Intermission
Gabriel Fauré: Trois melodies, Op.23 No. 1 "Les berceaux"
Claude Debussy: Petite suite, CD.71 "En bateau" (Arr. Fritz Kreisler)
Pyotr Tchaikovsky: Souvenir de Hapsal, Op.2 No.3 "Chant sans paroles" (Arr. Fritz Kreisler)
Fritz Kreisler: Tambourin Chinois, Op.3
Claude Debussy: Beau Soir, CD.84 (Arr. Jascha Heifetz)
Edward Elgar: Salut d'amour, Op.12
Aleksandr Glazunov: Meditation, Op.32
Saint-Saëns: Introduction et rondo capriccioso, Op.28
Franz von Vecsey: Valse triste