"Ode to Joy" piano recital offers a prelude to Beethoven's Year as we celebrate in 2020 the 250th anniversary of the birth of the immortal composer of the 9th symphony.
Belgium international pianist Olivier DE SPIEGELEIR performs a commented piano concert on the theme of Joy. From smiles to laughter, from cheerfulness to jubilation, from enthusiasm to delirium: many composers and poets have celebrated the joy and happiness of living in all their forms!
On the program: the Beethoven's famous "Ode to Joy" (Official Anthem of Europe), alongside Bach, Chopin, Liszt, and the French geniuses Couperin, Debussy ...
Wonderful pages of musical happiness mirrored with the gorgeous French poetry (Hugo, Rimbaud, Verlaine ...) and European poets (Blake, Schiller, ...), who celebrate Joy and happiness!
Olivier shares the music with the listener, but not only on the piano: he tells it to the public, with the words of emotion and poetry. The short oral and spontaneous presentation (Chinese subtitles), by the interpreter himself, leads to a special emotional connection with the audience. Olivier's communicating skills make him extremely captivating and the success is unanimous!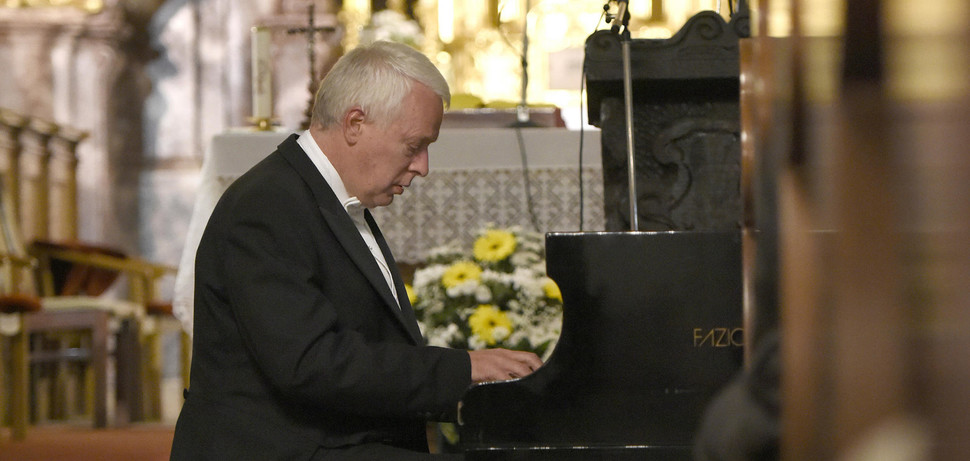 PROGRAMME

Ludwig van BEETHOVEN: « Ode to Joy » (Symphony n°9 - 1822/24 - transcription F. Liszt)
Jean-Philippe RAMEAU: « Le rappel des oiseaux » (1724)
Louis-Claude DAQUIN: « Le Coucou » (1735)
Ludwig van BEETHOVEN: Sonata n°18, opus 31 n°3 in B-flat major, « La Caille » ou « La Chasse » : 2. Scherzo : Allegretto 3. Menuetto (Moderato e grazioso) - Trio 4. Presto con fuoco (1802)
Franz SCHUBERT: Trois Moments musicaux opus 94, D780 : n°1. Moderato - n°2. Andantino - n°3. Allegro Moderato (1823/27)
Frédéric CHOPIN: Valses opus 70 n°3 (1829) et opus 42 (1840)
Félix MENDELSSOHN: Andante & Rondo capriccioso opus 14 (1830)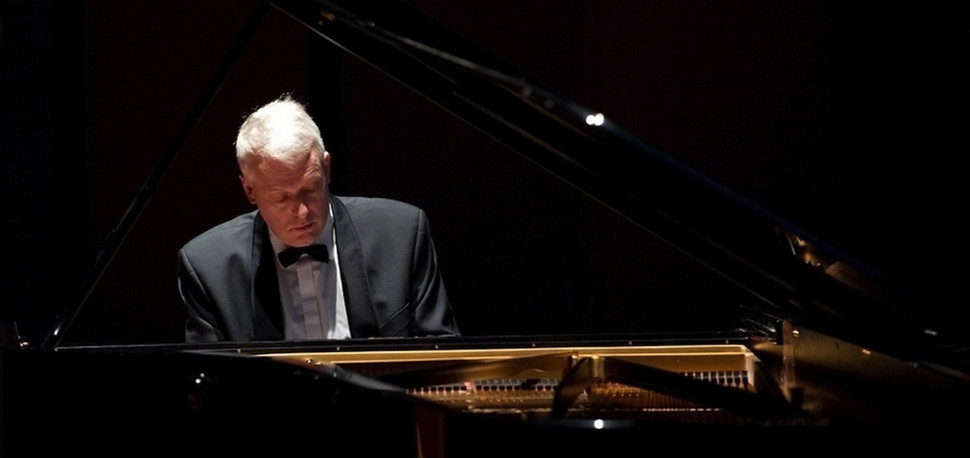 Ode to Joy - Olivier De Spiegeleir
« An outstanding musician » (Folkestone - 1990)
« Beethoven sonatas: integrity, sensitivity, intelligence and personal approach » (Antwerpen - 1999)
« An exceptional Belgian pianist, acclaimed for his great clarity, his sensitive and delicate sound » (Montreal – 2010
« A safe bet the Belgian piano » (la Libre Belgique - 2011)
Trained both at the Conservatory of Brussels and at the University of Louvain, Olivier De Spiegeleir is now famous for his intense career as a recitalist around the world. First Prize « Dexia Classics », he took part to some important Festivals : Festival van Vlaanderen, Festival de Wallonie, Beethoven-Festival with the 'Orchestre Philharmonique de Liège', Ravello (Italy), Festival del Tempietto (Rome), Pro Piano (New York), Bucaramanga (Colombia)…

Olivier De Spiegeleir has given more than 500 solo recitals, numerous concerts with orchestras, and also made several public and studio recordings on the radio and the television. Olivier De Spiegeleir often brilliantly comments on the pieces he « revives ».

NHis repertoire ranges from Bach to Lutoslawski. His has recorded 7 CD (Beethoven, Liszt, Grieg, Debussy, Leduc …).Olivier De Spiegeleir plays Beethoven's complete set of 32 Sonatas, the complete set of Bagatelles and the 33 Diabelli Variations.
TICKET PRICE & SUBSCRIPTION
Premium Seats:¥280 / Exclusive Seats:¥180
- 10% off for Design Society Members;
- Best available seats will be allocated automatically according to ordering time.
* Recommended age: 8+ years.
* All purchases tickets are non-refundable and not able to be exchanged.