By its very name, Design Society is a project to serve the common good. It has chosen several 'formats' to make this happen: a landmark building to synergize a wide variety of design practices; a set of major galleries to present world class exhibitions; and an ongoing innovation agenda to support and cultivate creative industries in Shenzhen and China. How does this compare to other projects dedicated to cultural development and the role of design? This panel will explore innovative projects from around the world which seek to foster design culture and use design to create better communities, cities and places.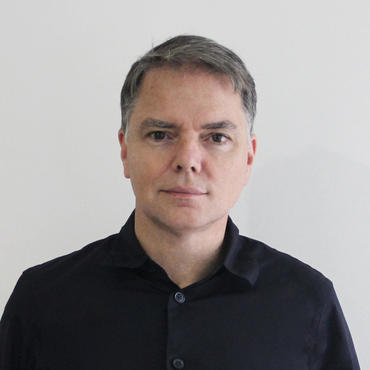 Ole Bouman 丨Netherlands
Director, Design Society

Ole Bouman, former Creative Director of the Urbanism/Architecture Bi-City Biennale Shenzhen (2013-14), was appointed Director of Design Society in January 2015, to benefit from his multiple experiences in creative leadership. He was the editor-in-chief of Volume, a magazine he co-founded with Rem Koolhaas and Mark Wigley. His publications include The Invisible in Architecture (co-author, 1994) and Architecture of Consequence (2009). Between 2006 and 2013, Bouman was the director of Netherlands Architecture Institute (NAi). He worked as a curator for Manifesta 3 (2000), and the architecture Biennales of Shenzhen, São Paulo and Venice. Bouman taught architecture and design at the Massachusetts Institute of Technology and the University of Hong Kong.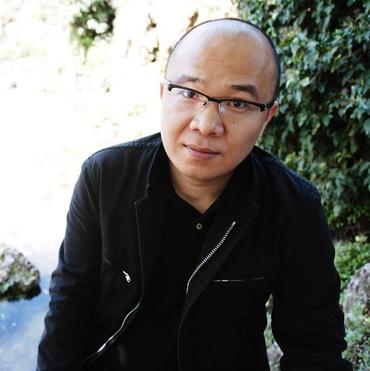 Ou Ning丨China
Multi-disciplinary practitioner, the director of Kwan-Yen Project, a historical preservation and renovation project in Yantai

Topic丨Making Places in a Third - tier City
Ou Ning is a multi-disciplinary practitioner from China. He is an artist, filmmaker, curator, writer, editor and activist. Ou Ning was the member of Asian Art Council at Guggenheim Museum (2011) and speaker of Aspen Idea Festival (2012). He also worked as a jury member of the 8th Benesse Prize at the 53rd Venice Art Biennale (2009), Yokohama International Media Art Festival (2009), the 22nd Milan Asian, African and Latin American Film Festival (2012), Debut Award at Lisbon Architecture Triennale (2013). Ou Ning taught at GSAPP, Columbia University in Fall 2016 and Spring 2017, now works as the director of Kwan-Yen Project, a historical preservation and renovation project in Yantai, China.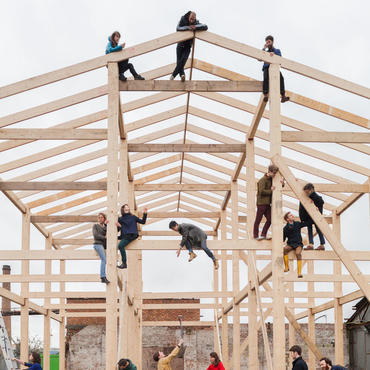 Maria Lisogorskaya丨UK
Founding director of UK based collective Assemble

Topic丨Learning through Making
Maria Lisogorskaya is a founding director of UK based collective Assemble, delivering projects across the fields of architecture, art, business, urban and product design. Maria has previously worked at the GLA (General London Authority) in London, led a masters architecture unit at Central Saint Martins, and was a visiting professor at the Vienna TU. She is a Winston Churchill Memorial Trust fellow, researching collective building projects in the USA and China.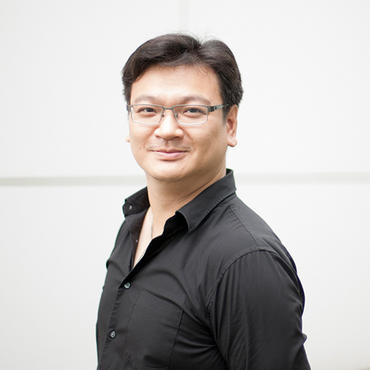 Peter LEE丨Australia
Head of Design for Philips Lighting in Asia Pacific

Topic丨Lighting as a medium to make better spaces
Peter Lee was raised in a global environment. Over the past 15 years, he worked for worldwide top class companies. Peter gained his professional skillset and design experience across the world; and successfully built and operated multiple world class design teams with his unique multi-cultural approach and philosophy.
Hunter Tura丨USA
President and CEO of Bruce Mau Design, a Canadian Multi-disciplinary Brand Design Firm

Topic丨From Image To Action
Hunter is President and CEO of Bruce Mau Design where he is responsible for the firm's overall strategic direction, creative excellence and global business development. Over the course of the past two decades, he has worked with business, cultural and design leaders from organizations such as Samsung, GE, Unilever, Sonos, Harvard University, and the Ullens Center for Contemporary Art on a range of design initiatives. Currently he serves as the Secretary of the Board of Trustees at the Van Alen Institute and is a member of the Design Council for IE University School of Architecture and Design. Tura led the team developing the brand design of Design Society.
International Conference: How Creative Practices Design Society
A one-day conference to celebrate the milestone of a new design institution for China and the world. This is an opportunity for Design Society to convene a global discourse on design, and to communicate, amplify and, most of all, test its ambitions by comparing exemplary contemporary practices.。