"Every phrase is well thought out, every harmony resonates with vitality; her playing is full of dramatic tension and her tones have an almost divinely clear quality to them."
—— Kultur SPIEGEL, Johannes Salzwedel
"Highly virtuosic and animated, technically flawless and with breathtaking intensity at times – these were the hallmarks of this quite exemplary performance."
—— Frankfurter Allgemeine Zeitung, Rhein Main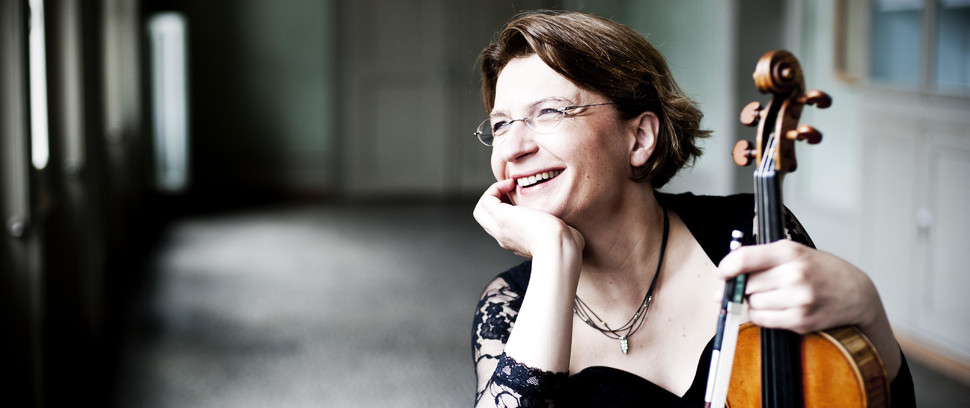 Brimful of energy, Antje Weithaas' brings her compelling musical intelligence and technical mastery to every detail of the music. Her charisma and stage presence are captivating, but never overshadow the works themselves. She won the Kreisler Competition in Graz in 1987 and the Bach Competition in Leipzig in 1988, as well as the Hanover International Violin Competition in 1991.
She has a wide-ranging repertoire that includes the great concertos by Mozart, Beethoven and Schumann, modern classics by Shostakovich, Prokofiev, Ligeti, Gubaidulina, Hartmann, Schoeck, as well as Jörg Widmann.
As a soloist, Antje Weithaas has worked with most of Germany's leading orchestras, and has collaborated with the illustrious conductors such as Vladimir Ashkenazy, Dmitri Kitayenko, and Sir Neville Marriner.
In the upcoming concert in Mountain View Theater, Weithaas is playing Ysaÿe's sonatas together with the solo sonatas and partitas of Johann Sebastian Bach, and placing them in direct contrast with one another. "I always combine these two composers in my solo recitals. It's a completely new experience for the audience as well. They mostly come because they love Bach. And then they discover Ysaÿe. After Bach, their ears are opened for Ysaÿe's subtleties – and after that, they hear more in Bach's works than they did at the beginning."
PROGRAM
J. S. BACH Partita No. 1 h–Moll BWV 1002
E. YSAŸE Sonata for Violin solo op. 27 No. 5
Intermission
E. YSAŸE Sonata for Violin solo op. 27 No. 2
J. S. BACH Partita No. 2 d-Moll BWV 1004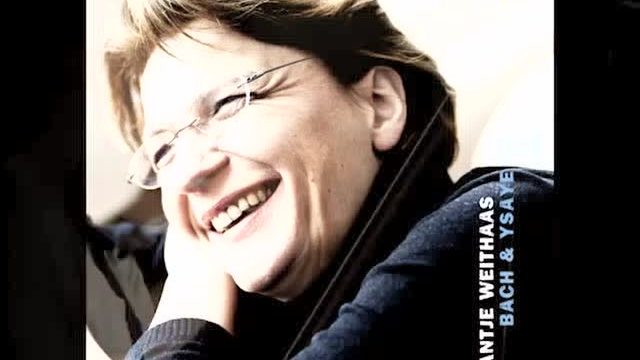 TICKET PRICE & SUBSCRIPTION
Premium Seats:¥480 / Exclusive Seats:¥380
- 10% off for Design Society Members;
- Booking priority of "Music Lover's Share" events for ticket holders;
- Best available seats will be allocated automatically according to ordering time.
Intimate Seat Subscription:¥2,600
Limited to 20 seats only for each concert, reminiscing the indulging experience of a private music salon in the Romantic Era.
- ONE prime location ticket for each concert, six tickets in total;
- When order is placed, service personnel will be making contact to purchasers within 24hrs for exclusive seat-selection;
- ONE signed CD by one of 2019 Season's soloist as a gift;
- TWO reserved seats for each of "Music Lover's Share" events.
* Recommended age: 8+ years.
* All purchases tickets are non-refundable and not able to be exchanged.
* Design Society holds the right to interpret the terms & conditions to subscription and discounts.