Curatorial statement
Craft: The Reset is a large scale exhibition about the reawakening of crafts in contemporary design and society. Following Design Society's the inaugural exhibition Minding the Digitalon the impact of digital innovationabout human society's at Design Society's Main Gallery, it investigates the widening possibilities of crafts as an equally important creative impulse for China's future innovation.
Crafts are fashionable. A surge of interest is seeing a growing amount of people learning, consuming, sharing and supporting crafts. Many mainstream products are adapting a craft look or story, catering to new aesthetic sensibilities, new consumer classes and global trends.
Approaching crafts from four distinct angles, Craft: The Reset evaluates how creative practices are reinvigorating crafts from within, using this medium as an interface to engage with larger themes in contemporary society. It explores how designers create new lifestyles with crafts. In this context, we ask how designers are relating to the past through traditional crafts, how they are engaging with materials, how crafts are being innovated or are a channel fordrivingnew innovation, and how crafts represent a new idealism and responsibility. Each section shows how designers are thinking through crafts, showing a new spirit orexpressingnew attitudestowards quality,detail, time, culture, skill, value and connection.

Craft Revival
Traditional crafts transfer past knowledge about making, problem solving and materials, inspiring us to new creativity and connecting us to our cultural identities. This section shows how designers are using traditional crafts to shape contemporary identities, as well as taking action for their preservation, functioning as mediators between traditional crafts and new audiences, raising awareness for and reenergizing crafts.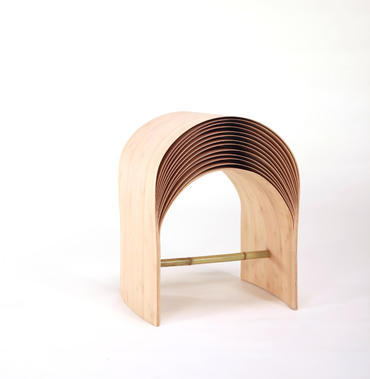 Methods and Skills
Crafts also represent a way to relate to materials. No craft can be practiced without fully understanding the properties of a material, and craftsmanship is seen as the mastery of this understanding. Designers can learn through physically engaging with materials, as they are deconstructed from traditional crafts or through material experimentation.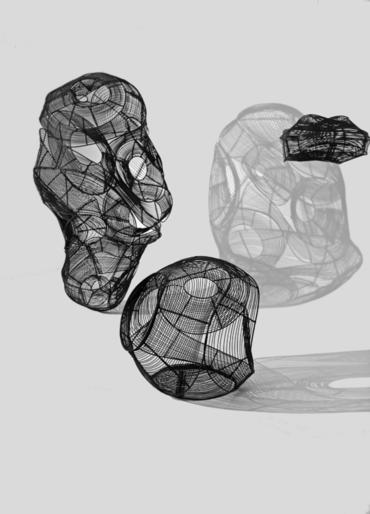 Iteration and Innovation
Crafts, like many other parts of life are being shaped by new technological developments. Combining crafts with new technologies is opening up easier access to craft knowledge, and new possibilities to share, learn and preserve crafts skills and material intelligence, helping counter a loss of intangible culture while helping technology be more locally and socially relevant.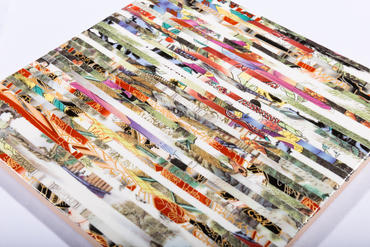 Crafting a Better World
Crafts are often seen as a form of creation more in balance with nature and humanity. They can help create new social connections, through sharing and working together, and through sharing cross-disciplinary skills. Crafts are also seen as a more sustainable alternative, representing a new awareness, about realizing our responsibilities, towards each other and the environment.
Design Society丨Main Gallery
The Main Gallery is the Sea World Culture and Arts Center's largest exhibition space, positioned at the very heart of the building. The Main Gallery will present immersive, interactive, and experimental experiences, touching on major topics in design today. In short the Main Gallery is Design Society's manifesto. A place where all of Design Society's ambitions are integrated: from the choice of topics, to collaboration with other parties, and cutting edge curatorial research.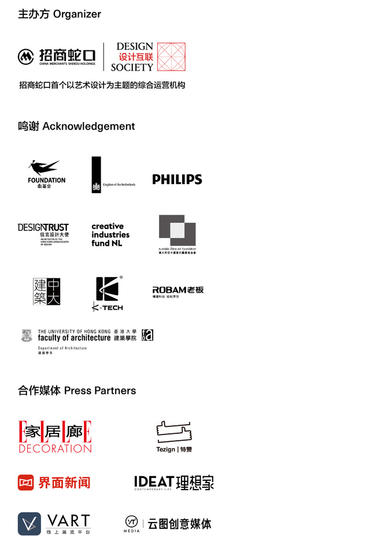 Design Society would like to acknowledge the contribution made by many individuals, both within and outside the Design Society, who have dedicated their time and expertise to the exhibition.
Director: Ole Bounman
Assistant Director: Rong Zhao
Exhibition Curator: Carrie Chan,Azinta Plantenga
Assistant curator: Siyun Tang
Exhibition manager: Xiaonan Li
Senior Exhibition Officer: Zhou Chenchen
Exhibition Assistant: Li Zhixin
Public Learning and Event Officers: Ye Qiuyi, Pan Xuan
Head of Communication: Gu Ling
Membership Manager: Zhang Shu
Branding Officer: Wu Sichao
Project Assistants: Sun Chang, Zhao Yi
We look forward to receiving your feedback on the exhibition.
Questionnaire link:https://wj.qq.com/s/2720276/ebc5 ( After this questionnaire is completed, you can participate in the lottery, and receive a prize provided and distributed by Design Society.)
Your opinions and Suggestions will be our driving force.