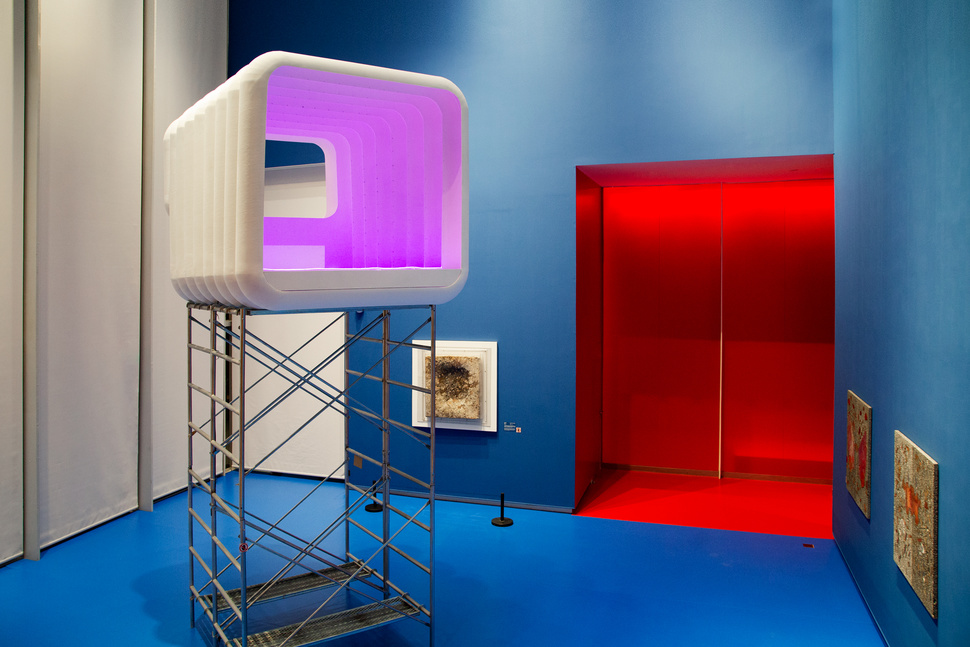 Mycelium Architecture: Can future architecture be planted as needed?
Straddling the spheres of art, design, and cinema, A.A. Murakami's work explored themes of regional identity and the future of resources in the age of globalization. A.A. Murakami pursues an innate human desire to use art to connect with and revere the natural systems on which our existence depends. The works C-type House (2020), Mycelium Drawing (2020) and Cardboard Stacks (2020) all embodied an innovative architectural concept: regarding architecture as an organism and cultivating it as needed. The cardboard collected during the exhibition preparation period is a disposable and cheap packaging material. Normally, after being discarded, it will be sent to waste recycling stations or picked up by the homeless to build temporary shelters. While A.A. Murakami used those recycled cardboard to grow mycelium and regard it as an important sustainable material for the future. As one of the oldest life forms on the Earth, mycelium provides necessary nutrients for the ecosystem. They believe that the two major challenges in this century are the population growth and the ever-increasing pressure on nature. Humans existence relies on nature, and we urgently need to seek a way of symbiosis with it, mycelium architecture, however, could be a potential solution. 'C' of C-type House stands for 'Cell' that has multiple meanings. It can be used to describe the miniature structure in organisms, single rooms in buildings such as prisons and monasteries, or individuals in collective organizations. Inspired by Japanese Metabolism architectural movement, the artists used the white mycelium blocks cultivated from recycled cardboard as a building material. This new organic building material and form brings us an idea that after the building is no longer required, they can simply revert back into the earth to form new landscapes, which pays tribute to the futuristic architecture that envisions utopian architecture in the 1970s.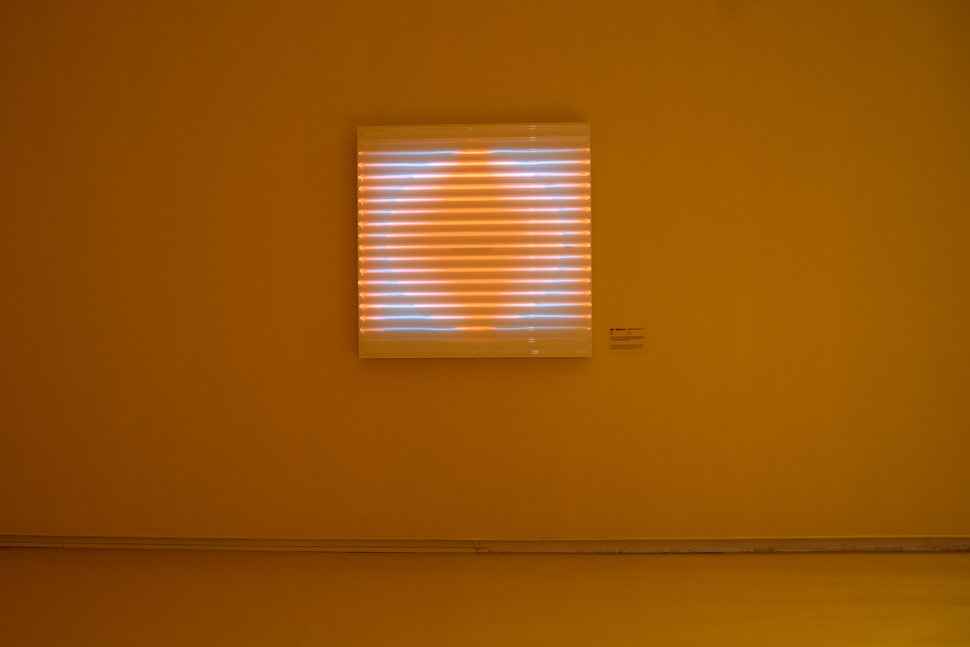 Ephemeral Tech: Dissolve the boundary between digital technology and natural forces.
Neon installations Mother (2020) and Pale fire (2020) are parts of "Ephemeral Tech" series. The neon gas in plasma state in the glass tube is lit by the electric field. The fluctuating voltage creates varying intensity of the plasma, thus exciting the ever-changing wonderful light in sealed tubes. A.A. Murakami commented: "In Ephemeral Tech, boundaries between digital technology and natural forces are dissolved to create unnatural phenomena using real materials that engage all our senses beyond the standard visual stimuli of flat screens, projections and LED arrays." As artists' long-term creation series, Ephemeral Tech explores the intrinsic driver of creation using technology to evoke both primordial origins and future worlds.
At this exhibition, Cell (2020) is made of foamed aluminum, a new industrial material, its structure reminds one of Chinese Scholars' Rock. A.A. Murakami projected the natural view of Chinese gardens into this light-weighted new material formed by injecting foaming agent into molten aluminum liquid. Fog Painting (2019), which simulates sunlight passing through the atmosphere and clouds with glass, fog and spectral filters, pays tributes to Transcendentalist landscape painters such as Turner. It uses new technologies to continue the legacy of evoking the feeling of the sublime and the spirit of nature. Silent Passenger (2020) is a rear-view mirror with a screen embedded, which invites viewers to watch images from the past and the present at the same time with a double vision, so as to convey the inexplicable multilayered contemporary China, with a unique touch of Chinese Sci-Fi.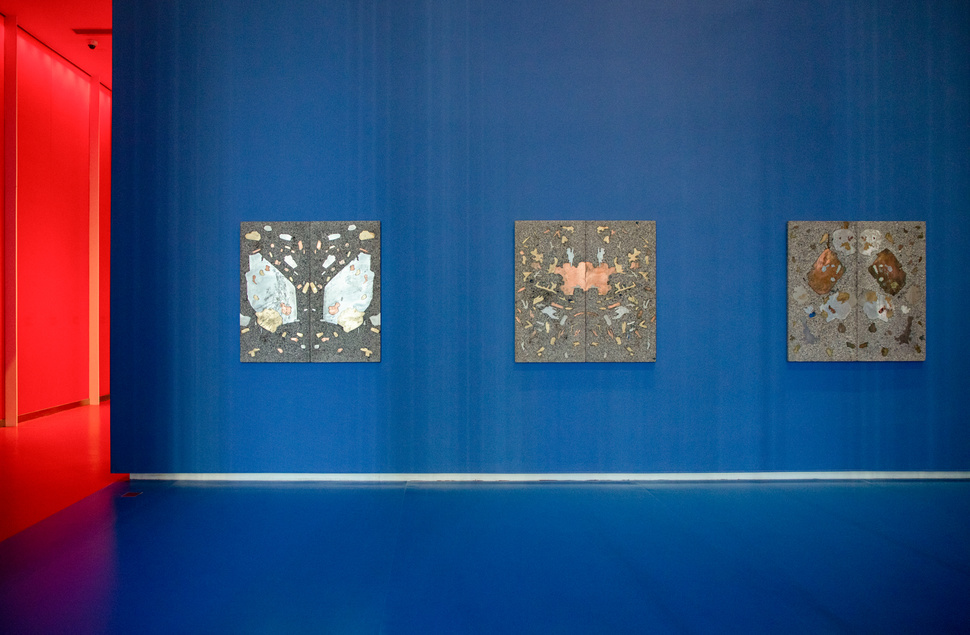 A.A. Murakami is the art studio of Studio Swine, established in 2011 by Japanese architect Azusa Murakami and British artist Alexander Groves. Their works have been exhibited in Salone di Mobile and Design Miami. The duo is also the recipient of Design/Miami Designer of the Future (2015), the Fast Forward Award (2016) by Architectural Digest Germany, and the EDIDA International Award (2018), and among others. A.A. Murakami's work is included in the permanent collections of the Museum of Modern Art, New York; the Centre Pompidou, Paris; and Vitra Design Museum, Germany.