Design Society was founded by China Merchants Shekou Holdings (CMSK), a flagship company engaged in comprehensive urban development. An important city developer and service provider, CMSK first explored ideas for establishing a museum in Shekou nearly 17 years ago. Design Society and the Sea World Culture and Arts Center were born out of the wish to activate civic life in the area, bringing culture and leisure to its citizens, as well as a way to provide an open platform where design could directly benefit society and industry and stimulate future developments of innovation and creativity.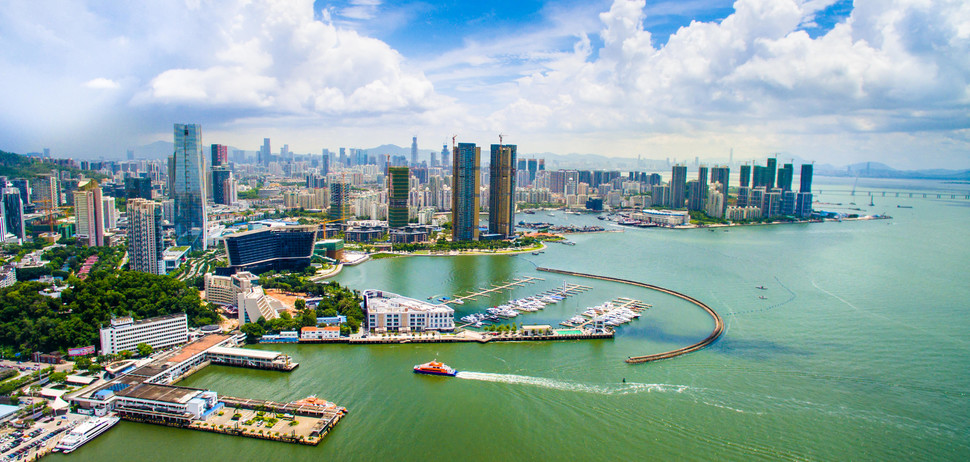 Pioneering developments for the benefit of society
CMSK is a subsidiary of the China Merchants Group (CMG). For the past one hundred and forty years, CMG has embodied the spirit of the national industry. Founded in 1872 by the Qing dynasty government, CMG was the earliest modern commercial organization in China. With a long history of pioneering developments for the benefit of society, CMG has initiated many new endeavors, playing a substantial role in modern China's economic and social development. In 1979 CMG established the Shekou Industrial Zone, the first special economic zone during China's Reform and Opening Up. China Merchants Shekou Holdings (CMSK), established in 2015, is the reincarnation of the Shekou Industrial Zone and has upheld its promise to lead innovation and encourage future development.
CMSK has stayed true to the pioneering spirit of Shekou, supporting not only urban development, but also the development of society in order to generate abundance, happiness and vitality. Understanding the value and importance of culture, they implemented a cultural facility in the Sea World area in early parts of the planning stage. As the cultural arm of CMSK, Design Society is positioned to offer many opportunities to the cultural enrichment of the Shekou area and to assure its continued development towards the future.