Extra Time is a space that takes time, this is a space that takes art, design, film material consumption. Space aimed at the literary and artistic youth and the middle class, emphasizing the leading half - step lifestyle. Provide related to culture and art in the space of consumption, the coffee, restaurant, bar, movies, parties, salon, lecture, art exhibition, performance, workshops, derivatives and purchasing, etc.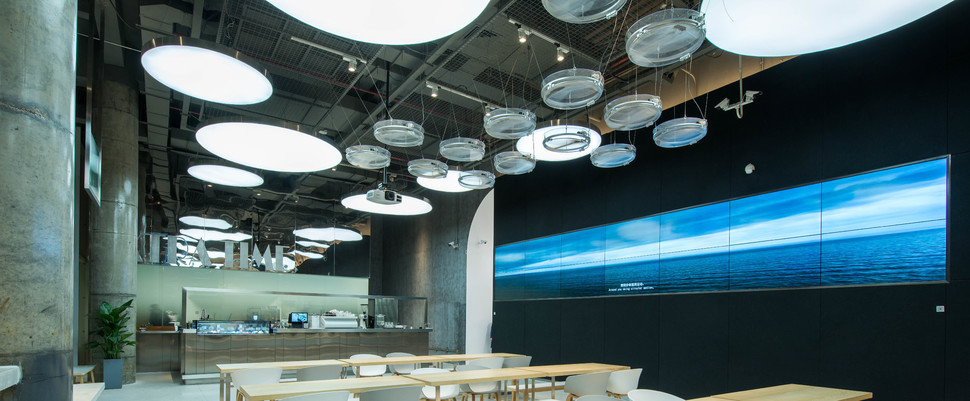 Catering
We mainly serve light dishes like coffee / cake / simple snack for our guests, and basically we remain the same catering product structure as the former EXTRA TIME in Changde Road, Shanghai.
We take the environment in Shenzhen into careful consideration and have made some new kinds of food catering to the local dietary habit.
We would develop different food types according to our changing exhibition themes.
Design and Derivatives
Books: Design / Art and Film
Headphones: New arrival
Derivatives: We would make the corresponding display and products due to the ongoing theme activities/exhibitions or salons.
Cultural activities
We hold different kinds of VJ shows / Exhibitions / Salons / Lectures / Workshops and varieties of Brand Activities.