On 31 January 2021, Design Society announced the winning proposals and shortlists for the Curating Design Plan 2020. Yixuan Cai won the Design Society Curator Award for her proposal "Mysterious Air, Vibrating Cloud". The exhibition will be held in the Park View Gallery at the Sea World Culture and Arts Center. Three Design Society Research Fellows are Julian Luo and Anouchka van Driel, Anne Zhou, and Wang Xiaoyong, Ren Yue and Fang Minglu. Design Society will continue to support their curatorial research. The other two shortlisted curators are Zhang Tiangang and Miao Zijin.
Design Society Curator Award winner: Yixuan Cai | Mysterious Air, Vibrating Cloud
Air flows invisibly, but could carry humidity and temperature, or even reflect electromagnetic waves. It shuttles between body and nature, architecture and landscape, reality and virtual interfaces, connecting us with different regions, ecosystems and platforms. However, when anxiety and illness spread on the land,the very quality of intimacy and mobility of air stands on the contrary of control and distance needed in pandemic, triggering global protectionism and digital tracking. The exhibition attempts to present a holistic space where we breathe together, while also question the relationship between us and air, which is also a psychological, cultural, political and technological construct.
Highly original subject matter and cultural issue, surprisingly relevant given its "invisible" character. The proposal uses air and cloud as the metaphor, presents a layered clues and visions that can provoke a series of critical discussions. It illustrated the curator's ability to narrate and to theorize. Exhibition experience design provides interesting experiment of design beyond object, literally. Feel this has the potential to provide an evocative and compelling new type of exhibition. – the Jury of Curating Design Plan 2020
Design Society Research Fellow: Julian Luo, Anouchka van Driel | Wearing in Common
Fashion in Transformation
The impact of COVID-19 on the fashion industry amplified and accelerated undercurrents and changes already in the making. "Wearing in Common" seeks to highlight some of these changes through new directions that are taking shape in the fashion realm in China and globally, assembling a movement of alternatives to the dominant architectures of fashion commerce. While also presenting a provocation in discussing what it means to be in common in a time of distancing and physical disconnection.
This proposal focuses on the social context of the fashion industry, and calls for a shift in consumer's values. It aims to break new ground and create a platform to stimulate debate on contemporary fashion developments in China. It is a very relevant proposal related to the context of Shenzhen, as a laboratory of new forms of labor, social restructuring and the culture of design. The proposal starts from fashion and expands to the areas of culture, custom, consumption and industries. It matches with the curatorial pursuit of Design Society in searching for new formats and raising critical questions. – the Jury of Curating Design Plan 2020
Design Society Research Fellow: Anne Zhou | You and Me in Design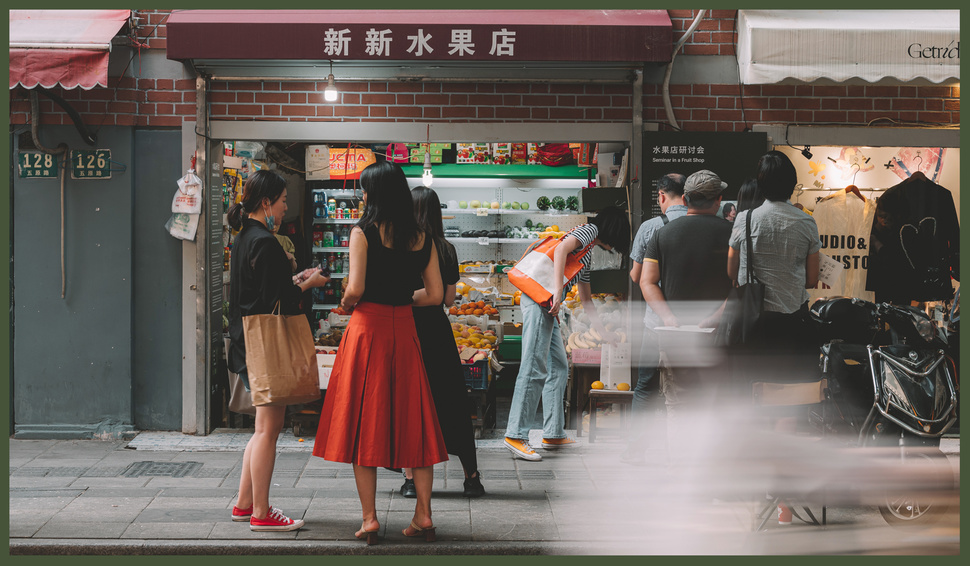 To Share Ownership of Design
In response to the theme Design (Re-)union, "You and Me in Design" proposes to provide a space for Design Society as an institution to learn from the public about design relevancy. The curatorial concept seeks to explore, probe, and interrogate ways the relevancy of design can be increased through sharing ownership of design. The exhibition investigates three mediums to engage the audience: co-creation process, consumer goods, and open brief.
It emphasizes the social aspect and the public engagement, and advocates democratization of design, therefore presented a strong realistic, inclusive and empathetic experience. – the Jury of CuratingDesign Plan 2020
Design Society Research Fellow: Wang Xiaoyong, Ren Yue, Fang Minglu | RE-public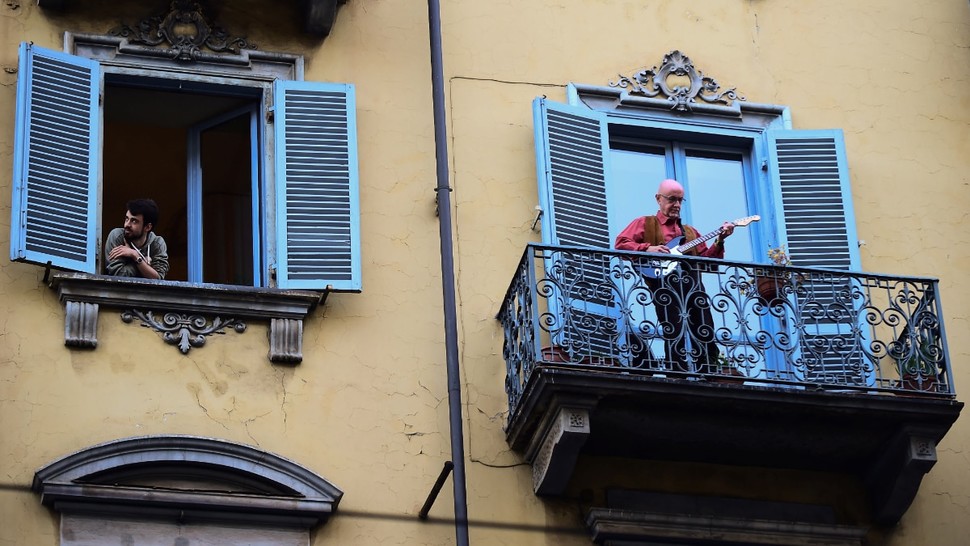 To Reflect on the Post-COVID Public Space and Public Relationship
"RE-public" is not only a reference to people's spontaneous public life under crisis management, but also a reconstruction of the public nature flattened by single consumption and online life. The public space is deconstructed by the "zero contact" policy, and the private space is also "spaced dialogue". Spontaneous acts of the people, such as concerts on the balcony, will be redistributed into the air by the public relations monopolized by the public space on the ground floor. The balcony is both an extension of "private space" and a collection of "public space". We built the image of "balcony" into a multi-storey building cross section device. On the front is the "public-private interface", which is more intimate because of distance. The flip side is a "differentiated society".The curatorial team and the four creative teams invited will occupy seven rooms in the installation respectively, and carry out five stages of collective creation and drama performance. The market and theater together constitute the exhibition ground.
A very dynamic, creative and relevant proposal, catching up with a new "redesign of social relationship" born out of the current crisis, and exploring the interface between private and public. It is with a great degree of optimism. Its social-political implications can be quite significant. The exhibition design is unique and ingenious which provides an interesting "climbing" experience to the visitors, showing varied layers of interaction between participating artists, designers, and audience. – the Jury of Curating Design Plan 2020
Shortlist: Miao Zijin | Platforms function in-between Celebration and Chaos On the ephemeral relationships in the internet age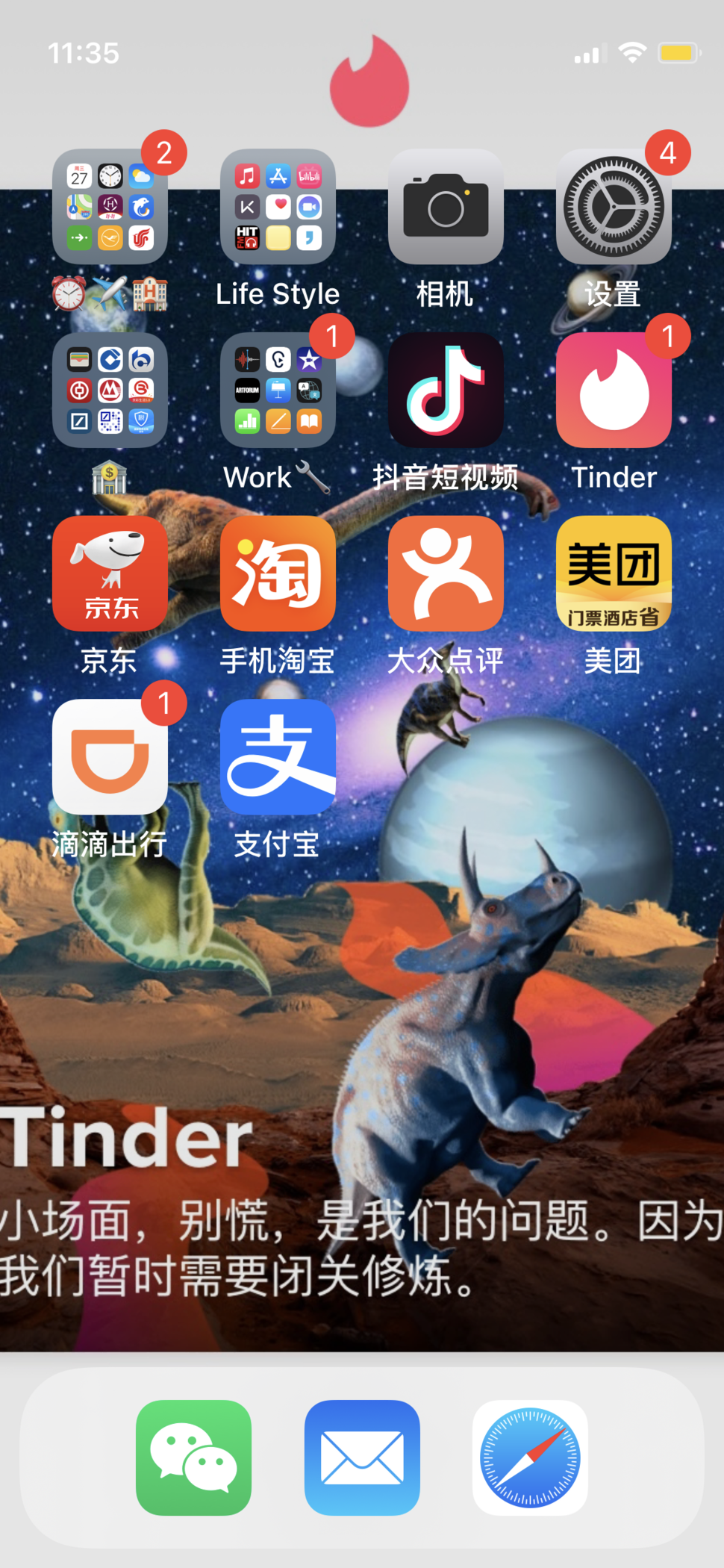 On the Ephemeral Relationships in the Internet Age
This proposal attempts to open up multiple online and offline "windows" in order to rethink the way technology reshapes our identities (either empowers or exploits individuals) in social changes and power relations. Digital platforms control information in real time and take care of users' privacy and emotion in the process of standardization and commodification. They seem to provide us with unlimited free choices, which produces cold intimacy, a sense of belonging, and loneliness within a community. It is hard to predict the alternative way of staying with the trouble, but we can keep a critical distance to the shock of the new options and have a romantic imagination.
The proposal is based on the ephemeral relationships as a clue, responding to the current living condition and the sense of crisis under such condition. It is highly valuable under the internet age, and represent the critical reflection from the curator. The selection of artists is great. – the Jury of Curating Design Plan 2020
"We appreciate super pioneering and imaginative proposals. And it's okay to be immature."
Since the announcement of open-call on 24 August 2020, the Curating Design Plan 2020 had received proposals from both academies and the public. Individual curators and curatorial groups are about half-half. Around 30% of the submissions come from abroad. The jury which was composed of eight international and domestic jurors – Ole Bouman, Bryony Shepherd, Hang Jian, Hou Hanru, Joseph Grima, Song Xiewei, Tong Lan, Marisa Yiu – conducted three rounds of selection: shortlist, semi-final evaluation and final evaluation. The Design Society Curator Award and three Design Society Research Fellows were selected from six shortlists.
As Song Xiewei, the juror and Professor and PhD Academic Supervisor of School of Design at Central Academy of Fine Arts, stated: "We appreciate super pioneering and imaginative proposals. And it's okay to be immature." The jury provided candidates feedbacks regarding their curatorial concepts, relevance of subjects, narratives, public engagementto help them optimize their proposals.
In the following months, Design Society will continue to support the winners and shortlists to further develop their proposals and researches, and to encourage their adventure in the field of curating design.
"To contextualize design in a specific social background and artistic momentum."
As an ever evolving discipline, the definition of design is in a constant flux. It has long since expanded from the creation of objects with aesthetic and functional value, to a tool and a way of thinking used to identify and to solve problems. It is gradually manifesting itself as an aspect of critical thinking in the process of solving and analyzing problems.
As China's first comprehensive cultural platform with design as its theme, Design Society has continuously broken the barriers of the design industry, and expanded the definition of design to build the relevance of design development for society and culture, and to popularize design thinking and leadership. Through "Curating Design Plan" and its inaugural theme Design (Re-)union, Design Society built an effective mechanism to allocate curator talents.
Hou Hanru, the juror and Artistic Director of MAXXI (National Museum for 21st Century Art and National Museum of Architecture), stated: "The specialty of 'Curating Design Plan' is not about design in the conventional sense of the term, instead, how to develop curatorial exhibition, contextualizing design in a specific social background and artistic momentum, hence resulting in expanding the field of design itself. This is the mission statement of Design Society itself, and unique, which will also help to build its identity as an institution."
The winners and shortlists see the values of design beyond the surface. They speak through the medium of exhibition to share their insight, imagination, methods and actions, to rebuild connections and lead the public to discover new solutions, and to open new critical dialogues. Design Society becomes more confident with the three key aspects of value proposition of design:
Responding to the urgencies of our time. Design carries a wider mission in society, responding to ever-expanding social issues and needs such as cultural and technological development, rural and urban diversification, and cultural and environmental sustainability. Design also has the potential to unfold the complexity of above social issues and help us understand the increasingly intricate times we live in. It is able to further expand this dialogue among the public through the medium of exhibition.
Generating new curatorial knowledge. In order to create a design, one must reference complex systems such as the labor, production and circulation that constitute our understanding of a design, both as concept and as product. Through interrogating and researching these stereotypical systems, design can help us reflect critically on our relationship with objects, presenting a new perspective and generating new knowledge and ideas.
Positioning design in cultural, historical, and artistic momentum, while contextualizing it in a broader discussion. As a form of creative practice, our understanding towards design should go beyond commodity. Instead, we should experience it as an integrated part of an interconnected web of culture.
Most of the submissions also reflect at least one of these six topics:
1)The relationship between humans and materials in a new post-pandemic social condition;
2)Understanding of the cultural context and design development of Shenzhen and the Greater Guangdong-Hongkong-Macau Bay;
3)Challenge the existing authoritative interpretation of culture and design;
4)Possess insight of the development of urban and rural areas;
5)Critical reflection on exhibitions as a form of cultural expression and putting forward new ideas;
6)Reflect the global mode of material, energy and resource circulation.
The Curating Design Plan 2020 will soon kick off follow-up online jury talks and workshops, as we anticipate the opening of the exhibition "Mysterious Air, Vibrating Cloud" on 23 April 2021 in the Park View Gallery at the Sea World Culture and Arts Center. The exhibition will be on through June 2021.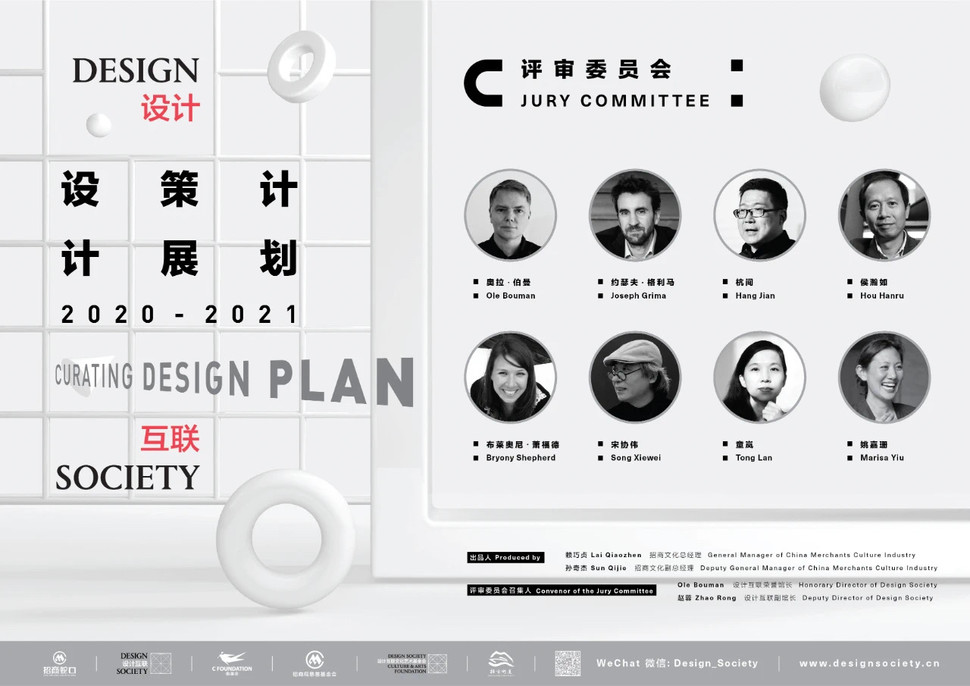 Initiator & Organizer: China Merchants Shekou (CMSK) | The Sea World Culture and Arts Center
Presented by: Design Society
Co-organizer: C Foundation, China Merchants Foundation, Design Society Culture and Arts Foundation
Supported by: Zhaoshang Sub-district Office of Shenzhen Nanshan District
Partner: School of Design, Central Academy of Fine Arts (CAFA); Institute of Contemporary Art and Social Thought, School of Inter-Media Art, China Academy of Art; Art Museum of Guangzhou Academy of Fine Arts