Weekends at Design Society is a series of performing arts program setting stage on various spaces in the Sea World Culture and Arts Center from March to June, 2018. Supported by Shenzhen Nanshan District Culture and Sports Bureau, the 10 performances that include music concerts, dance and motion pictures will be free-of-charge and open to the public.
4 INNOVATIVE CROSSOVER PERFORMANCES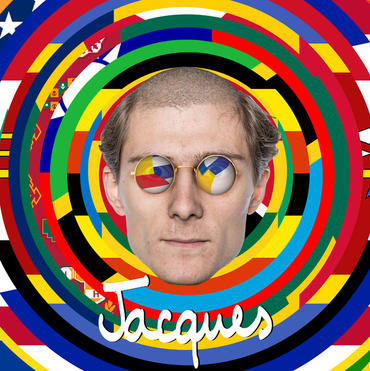 3/25 Jacques' Transversal Electro Live Set + Workshop
One part theatrical and two parts good listening, Jacques' live sets compose electronic music to make normal and strange people dance together. He finds beauty hidden in the sound of everyday objects and brings them to stage for a recorded performance. A bicycle wheel, electric fan, or even a watering hose turn into beats that get you dancing. Coupled with the keyboard and guitar, Jacques' sets are just as fun to watch as they are to listen.
5/5-6 Festival Croisements 2018-
Opus 7 by Cheptel Aleïkoum / Circa Tsuïca
Welcome to the mischievous and playful world of Cheptel Aleïkoum / Circa Tsuica. A company of cracking musicians and daredevil acrobats, they serve a cocktail of funky brass beats and awe-inspiring physical feats. As the performers play a joyous blend of ripping rhythms they show off their outrageous circus skills without dropping a note – or each other! Looking for a rip-roaring good time? Join them as they shake the party in this funny and uproarious show.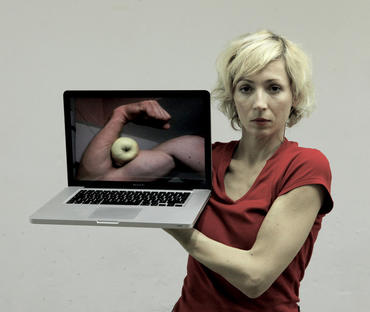 6/16 Festival Croisements 2018-
FORECASTING by PREMIER STRATAGÈME
FORECASTING is the third part of the trilogy Theory of the Performance to come or the only way to avoid the massacre is to become its authors? created by Barbara Matijevic and Giuseppe Chico. It is based on a collection of amateur videos taken from YouTube. On the stage, a performer manipulates a laptop on the screen of which are shown YouTube videos that had been selected to meet the human size scale. From this simple criterion arises a set of spatial and temporal displacements. The screen becomes the site of intersection between the body of the performer and the two-dimensional world of images that represent other people in other places.
Location: Central Plaza
3 OUTDOOR CONCERTS BY THE SEA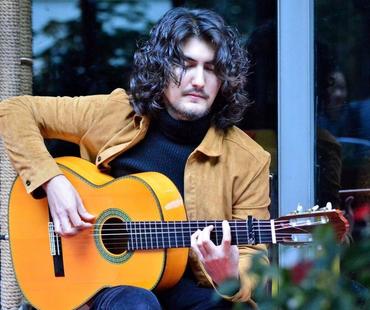 4/14 Xavkat Flamenco Trio
"The best way to play guitar is to play flamenco guitar." Falling in love with the sounds of flamenco guitar is easy, and playing flamenco is among the most respected styles in the world thanks to its sound, tonality, and technique. As one of the best flamenco guitarists in China, Xavkat will lead you through a journey of emotions. Just let the music flow!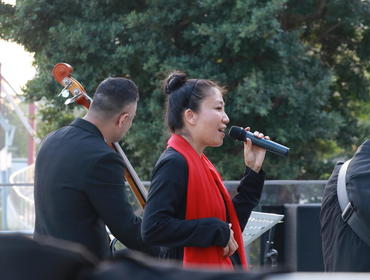 5/12 BinBin Penny Black Jazz Quartet
A dreamy voice that sends the listener back to the past: There's nothing like loving what you do. For over 10 years BinBin has been doing what she loved most - singing Jazz. Now this lady from Chengdu (China) would like you to sit back with the mild wind of Shenzhen Bay and listen and remember the days of past.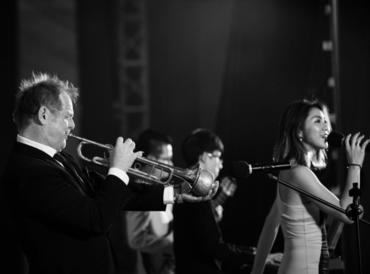 6/2 Blossom Jazz Band from Shenzhen
The best thing about old jazz is how just one good song will serve as a reminder of how brilliantly romantic that time period was. With her silky voice and elegant style, Maggie Huang and her Blossom Jazz Band will bring everyone a magical time, dancing around to old jazz songs.
SCREENDANCE: A New Visual Language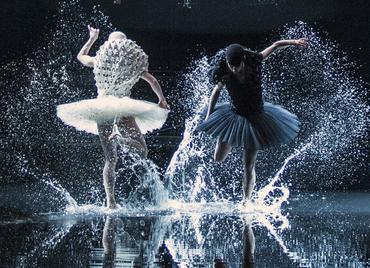 4/21 Ekman's A Swan Lake
Winner of IMZ Dance Screen 2016 Award for Best Live Performance Relay and Camera Re-work
Swan Lake premiered at the Bolshoi Theatre in 1877, to the music of Tchaikovsky. What many people do not know is that the original version was a major fiasco and was quickly forgotten. This interested Alexander Ekman – the forgotten Swan Lake, a work about which we know nothing. Now he has chosen to recreate and freely poeticise over this first Swan Lake, the fiasco.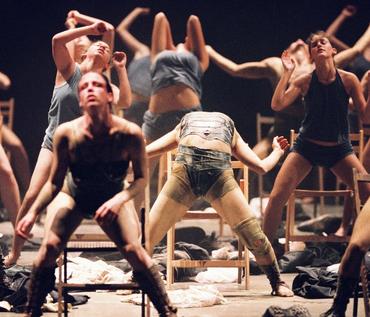 5/19 Mr. Gaga
Enter the world of Ohad Naharin, renowned choreographer and creator of an innovative and exciting movement language known as Gaga. This high-energy documentary immerses the audience in the creative process behind the unique performances. Using intimate rehearsal footage, extensive unseen archival materials, and stunning dance sequences, acclaimed director Tomer Heymann tells the fascinating story of an artistic genius who redefined the language of modern dance.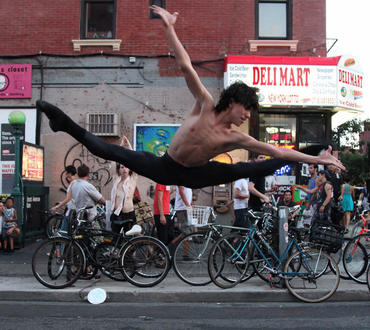 6/30 First Position
Every year, thousands of aspiring dancers enter one of the world's most prestigious ballet competitions, the Youth America Grand Prix, where lifelong dreams are at stake. Bess Kargman's award-winning documentary, First Position, follows six young dancers as they prepare for a chance to enter the world of professional ballet, struggling through bloodied feet, near exhaustion and debilitating injuries, all while navigating the drama of adolescence.
SUPPORT | Nanshan District Publicity Department of Shenzhen Municipal Committee of the CPC