Design Society is many things. Its identity lies in its capacity to combine, connect, cross-fertilize and, by doing so, transcend cultural territories and boundaries as we know them. It is many things, and at the same time it is clearly a new thing that requires its own name to go beyond the sum of its parts: hence Design Society.
While preparing Design Society for its public life, we have always believed its cultural program should be diverse, animated, relevant, participatory and catering to both the design professional and the general visitor. But most of all, we believed that it should acquire an inspirational quality. Design Society, by its very nature, can only be for the public and for the community.
Design Society Social Response
Design Society is not here to serve itself, but to serve society. To become a true house of ideas, that is academically rigorous yet fully accessible, we have developed a multifaceted and innovative public learning program that stimulates creative thinking and that engages with the world around us.
Our dynamic logo mark represents our spirit best: Design Society is a platform, where design is connected to the public and various industries in the most inclusive manner, and where culture and enterprise mutually inspire. As we aim to become an institution which enjoys discovering, experimenting and contributing to the future of Chinese creativity and beyond, Design Society is a place to connect and to spark new collaborations between design and people, institutions, industry, commerce, and daily life.
Design Society will be a major attraction for Shekou for a long time to come, and a beacon for Shenzhen in its efforts to position itself as a Design City. At the same time, it will take a leadership role in positioning design as a key factor for societal, ecological and economic renewal in China, providing a powerful innovation agenda.
Design Society is housed in the Sea World Culture and Arts Center (SWCAC), and oversees its cultural operations. Located in the Sea World coastal city complex in Shekou, Shenzhen: it is designed by renowned architectural studio Maki and Associates, led by Fumihiko Maki. The elegant white stone building features three cantilevered volumes, opening up horizons to the surrounding mountain, sea and city, symbolizing Design Society's role to become an important cultural interface between China and the world, and its ambition to explore new frontiers for design.
Design Society丨Brand Video
Design Society | Building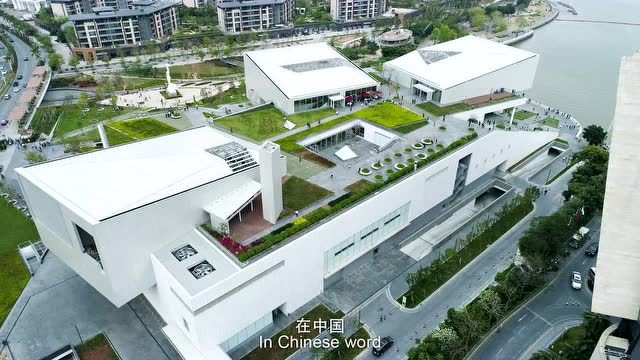 Design Society | V&A Gallery